Sir Alex Aims To Silence The Noisy Neighbors With Current Squad
701 //
26 Jul 2011, 15:05 IST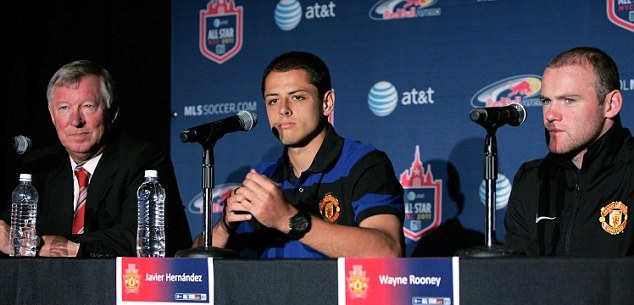 Sir Alex Ferguson is anticipating a great match when United face City in the Community Shield match on August 7. United will go into the match as defending champions of the Community Shield, a trophy they earned by beating Chelsea 3-1 in the beginning of last season. The Community Shield is contested between last season's Premier League and FA Cup's winner. City broke their trophy jinx last season by winning the FA Cup while United overtook Liverpool (19:18) to become the most decorated club in England.
"It won't be a normal Community Shield for Manchester United. It's about addressing our noisy neighbors again. It will be an interesting match."
Speaking at a press conference ahead of United's forthcoming friendly with the MLS All-Stars, Sir Alex said that he is excited with the three signings he has made thus far and isn't looking to add any new players this summer, admitting that the player he really wants is "not available".
"We lost five players in their 30s this summer. That helped finance the three younger players – Ashley Young, Phil Jones and David de Gea – I have brought to the club. At this moment, I can't see another addition. The type of player we might have been looking for is not available. I am happy with the players I have got at this moment in time."
Ferguson also confirmed the likelihood that Javier Hernandez, who was kept busy in the summer with his national side winning the Gold Cup, will not feature in his starting line-up come the first day of the Premier League season.
"It was a long season and he played in the World Cup as well, so he has not had a lot of rest in the last year. The most important thing for us is to give him some proper training before we even consider him for the first team. We need to re-energise him and give him a lot of training before we consider him for the first team. The league will not be won or lost in the first match."
Sir Alex was accompanied in the press conference with Hernandez and Wayne Rooney. Hernandez, who joined United just a year ago and has made a name for himself insisted his life has not changed despite the limelight.
"I feel the same. I am playing for the best team in the world. The only thing that has changed in the last 12 months is that I have played a lot of games. All I have done is try to improve. That is the only thing on my mind. This whole move has been a dream come true for me. The key has probably been my boss and my team-mates. It means a lot to me to be part of Manchester United. All the extra things are just that, extra things. To be part of this team is wonderful."