Eli Manning is a former quarterback for the National Football League's New York Giants. His stellar record during college at Ole Miss made him the most wanted player of the season. Manning won nearly every award for a quarterback for his performance on the field, such as Maxwell Award for the Nation's Top Player, Johnny Unitas Golden Arm Award, SEC Offensive Player of the Year, Sportsperson of the Year by the Clarion-Ledger, Mississippi Amateur Athlete of the Year, to name a few. He was picked first overall in the 2004 NFL Draft by the San Diego Chargers and traded to the Giants, with whom he won two Super Bowls and NFC East Championships.
He is one of the highest-paid players in the league, with a salary of $129 million, having earned over $252 million in salaries alone over his 16-year long career. He has a net worth of a whopping $150 million as of 2021.
Manning is married to Abby McGrew, an American philanthropist and the two have four children together.
Who is Eli Manning's Wife, Abby McGrew?
Abby is one of three sisters born to American writer Tom McGrew in Nashville, Tennessee. Little is known of their mother. Abby and her siblings, Lacey and Molly McGrew attended the Brentwood Academy. Despite majoring in family and consumer sciences from the University of Mississippi, she pursued fashion design in New York.
Abby worked as an account executive for the designer Pamela Roland in New York.
Like her husband, she is actively involved in charitable endeavors to support humanitarian causes. She donated a large sum of money to the St. Vincent Hospital and also regularly grants scholarships to students from her alma mater. The couple also donated necessities to victims of the aftermath of Hurricane Katrina in 2005 and supplied personal protective equipment (PPE) to frontline healthcare workers during the Covid-19 pandemic.
What is Abby McGrew's height and age?
Abby McGrew was born on January 1, 1984, making her 37 years old. Abby is 5'5 and stands nearly a foot shorter than her 6'4 husband Eli Manning.
What is Abby McGrew's Net Worth?
The exact nature of Abby's profession, and hence her salary and net worth, are unknown. She is described as a philanthropist for working for the welfare of society by donating to charities.
Her husband, former NFL quarterback Eli Manning, has a net worth of $150 million and is among the highest-earning players in the history of the league.
What is Abby's Nationality?
Abby was born and raised in Nashville, Tennessee along with her sisters, and is an American of white ethnicity.
What does Abby do for a living?
Abby has a degree in family and consumer sciences, however worked as an accountant executive for New York fashion designer Pamela Roland. Her exact job description is not known. She is considered to be a philanthropist.
How did Eli Manning meet Abby McGrew?
Former NFL quarterback for the New York Giants, Eli Manning, and Abby McGrew met at the University of Mississippi, where Abby was pursuing a degree in family and consumer science while Manning was the star athlete for the university's football team.
They began dating in their sophomore year, and Manning proposed to Abby in 2007 after dating for a period of five years. The couple got married at a private ceremony in San Jose del Cabo, Mexico, on April 19, 2008, just after Manning had won his first Super Bowl and the MVP title.
They have been happily married for 12 years.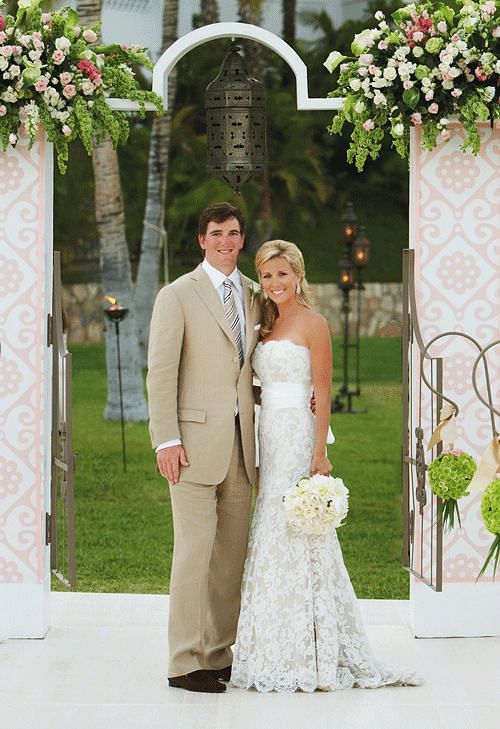 Image Source: New Orleans Magazine
Eli Manning and Abby's kids
Abby and Eli have four children - three daughters and a son. Their first child, Ava Frances, was born in 2011 when Manning won the Super Bowl XLVI and was named MVP for the second time. In 2013, Abby gave birth to Lucy Thomas, and a third daughter, Caroline Olivia in 2015. The couple was blessed with a son, Charles Elisha in 2019.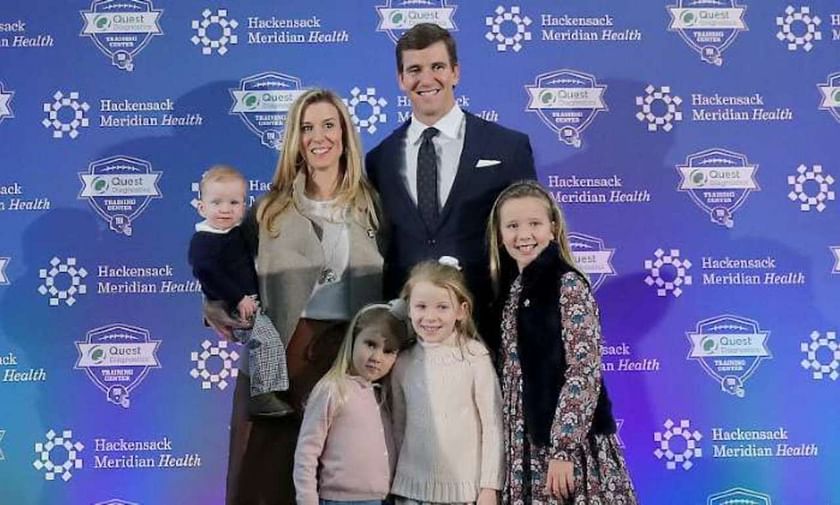 Image Source: Pop Culture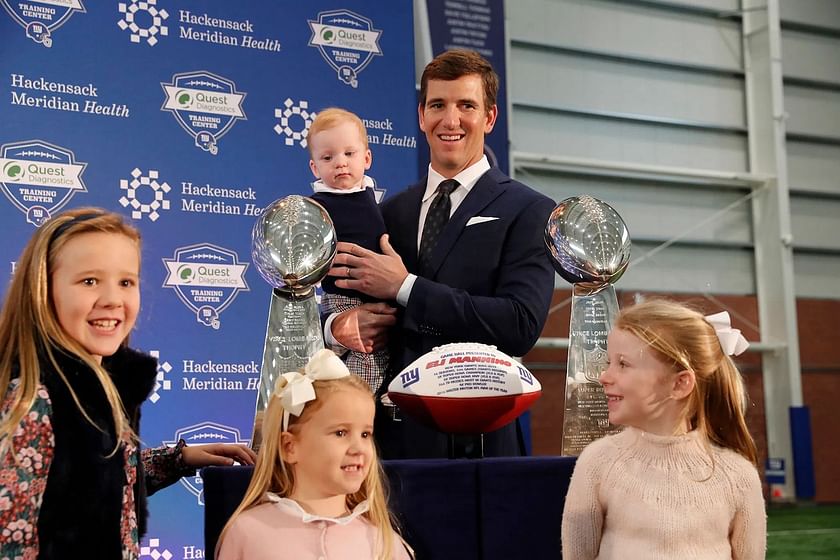 Also Read: What is Eli Manning's Net Worth in 2021?
Other Similar Pages