Spencer Paysinger was a former American football linebacker who played in the National Football League (NFL). He was signed by the New York Giants as an undrafted free agent in 2011, as he didn't get selected in the 2011 NFL Draft. However, Paysinger did not get much playing time as a rookie. Statistically, he racked up only 12 tackles in 15 games. He was a part of the Giants' Super Bowl XLVI winning team. In the following three seasons, he racked up 104 tackles in 47 games with the New York Giants. In the 2014 season, Paysinger was able to get to the quarterback for the first time, thus mustering up his first and only NFL career sack. Following this on April 2, 2015, Paysinger signed a one-year contract with the Miami Dolphins. On March 31, 2016, he was re-signed by the Dolphins. With the Miami Dolphins, Paysinger put up a total of 57 tackles in the two seasons he played for them. The New York Jets signed Paysinger on June 9, 2017. However, he was released on September 1, 2017. Unfortunately, he was released before he could get any playing time with the team in the regular season. Paysinger signed with the Carolina Panthers on December 5, 2017. He played three games for the Panthers. He was released on December 29, 2017, by them. After his very short stint with the Panthers, he retired from football. The 2018 CW series All American is based on Paysingers's life and career which has gained immense popularity in America.
Who is Spencer Paysinger's Wife, Blair Paysinger?
Blair Duckworth-Paysinger is the wife of Spencer Paysinger. She is a graphic designer by profession. According to sources, she attended Beverly Hills High School and that is where she and Spencer met. Blair studied at the Academy of Art University in San Francisco where she majored in advertising and art direction. From July 2013 to August 2014 she was a design intern at Alternative Apparel. She has also previously interned with the Citizen Group where she worked on social media and advertising projects. She along with her mother are the co-founders of Post 21 which is a comprehensive marketplace that focuses on modern and design-forward products from black-owned businesses. Her mother's name is Juana Williams.
What is Blair Paysinger's height and age?
There's no information on Blair's height. But she is reportedly born in the year 1989 and is 33 years of age.
Spencer Paysinger's Wife - Blair Paysinger's Net Worth
Blair Paysinger has an estimated net worth of around $3 million dollars. While her husband Spencer Paysinger's current net worth is estimated to be around $5 million.
What is Blair Paysinger's Nationality?
Blair is an American by nationality.
Spencer Paysinger's Wife and kids
Spencer is married to Blair Paysinger. The couple has been friends since high school. They have two children together; Cairo and Madden Paysinger.
What does Blair Paysinger do?
Blair Paysinger is a graphic designer and is the co-founder of the community business Post 21 with her mother.
Blair Paysinger's Pictures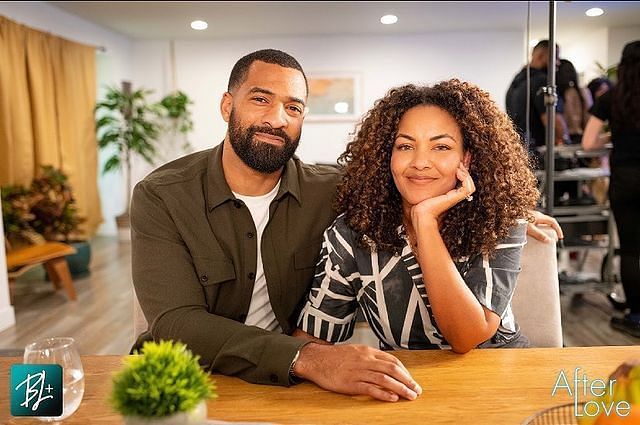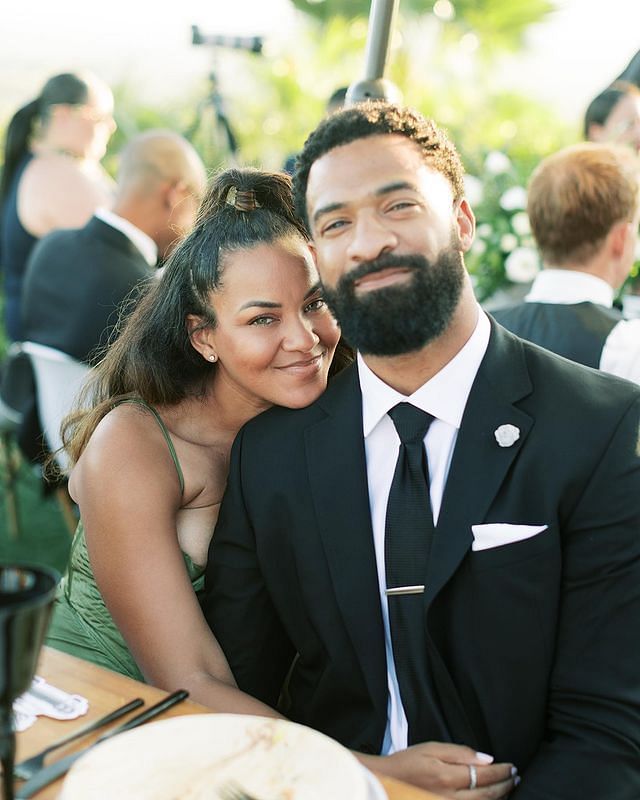 How did Spencer Paysinger meet Blair Paysinger?
The couple met at the Beverly Hills High School which both attended. They had a Bohemian-themed wedding in California's Palm Springs. Blair paired her modern two-piece gown - a Chantilly lace crop top and silk organza skirt with an illusion veil. Spencer, however, put a twist on the classic tux by donning a custom green suit and vest with a vintage pearl tie bar and suede loafers.
FAQs
Q. How many seasons did Spencer Paysinger play in the NFL?

A. Spencer Paysinger was drafted in 2011 and played in the NFL for 7 years before calling it quits.
Q. What does Spencer Paysinger do now?

A. Following his retirement from football, Spencer Paysinger is now part of a production company.
Q. Who did Spencer Paysinger marry?

A. Spencer Paysinger is married to Blair Duckworth-Paysinger who is a graphic designer and co-founder of Post 21.
Q. Which drama show is based on the life of Spencer Paysinger?

A. The CW show called All American is based on Paysingers's life and career which has gained immense popularity in America.