Assessment of Mohun Bagan squad for 2012-13 season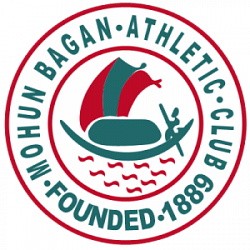 Mohun Bagan announced their team for the upcoming season (2012-13 season). The last season can be termed as 'disappointing', as the team failed to win any trophy. The season started off disastrously under coach Steve Darby, however credit to 'Bablu da' Subrata Bhattacharya, as he steadied the ship and we finished at a respectable position in the I-League table. However, the management is desperate to bring home a trophy this season and they went all out with their new recruits.
Here is my squad assessment for the upcoming season.
Goalkeepers : Arindam Bhattacharya, Shilton Pal, Naveen Kumar, Milton Bhowmick.
Last season, Sangram Mukherjee started most of the games for us. And it can be safely said that he was average. He is a brilliant shot-stopper on his day but is also error-prone. His handling inside the box is questionable and has an awful kick. New recruit Arindam Bhattacharya is expected to start this time around. Having said that, I think he is an improvement on Sangram. He is younger, more agile and has a fantastic presence in and around the box. Shilton Pal will be our No.2, although he can easily fill in for Arindam anytime. Both are very good keepers with ample experience. The goal keeping spot looks to be secured this time around.
Verdict: Very good. 
Defenders : Sourav Chakraborty, Deepak Singh Somenath, Rakesh Masih, Echezona Anyichie, Khelemba Singh, Nirmal Chettri, Lalrozama Fanai, Warundeep Singh, Rajiv Ghosh, Mohun Sarkar, Aibor Khongjee, Mehrajuddin Wadoo.
The back four has gone into a complete change. All of four previous members have been released by the club and we may see an entirely new defense this time around. It will be interesting to see, how the much-hyped transfer of Nirmal Chettri to Mohun Bagan from our arch rivals, East Bengal will pay dividends. He will directly slot in on our side back position. Sur Kumar has been released, after a disappointing season which was marred with injuries and inconsistent performances. Obviously, Nirmal Chettri will be a better option. Nirmal can also play anywhere in the defense and considering that we have plenty of side backs this time around, I wouldn't be surprised if he starts at a more central position. The other side back position should be occupied by Rahim Nabi. After Odafa, he was the shinning light for us in the last season. Consistent and hard-working – he is everything you will want to see from a player. However, it is the center of the defense that really worries me.
Sourav Chakraborty is a bright and young prospect for us. However, he hasn't had any consistent runs in the playing eleven. The little that he played last season was when he filled in for the injured side backs. He is a no-nonsense defender and maybe this is the year where he might get some good runs in the team. Mehrajudin Wadoo was superb in his last stint for Mohun Bagan. However, since then his form has degraded during his time at East Bengal and it remains a doubt whether he can produce consistent performances at a high level. Khelemba Singh has been our new recruit from Salgaocar and Echezona Anyichie (foreign quota) has been signed from Southern Samity. I am curious to see Echezona Anyichie. Apparently, he has represented Nigeria in the 2003 FIFA U-17 World Championship and started all the matches for his country in the group stages and played alongside the likes of Mikel John Obi and Chinedu Obasi.
Verdict: Good.
Midfielders : Syed Rahim Nabi, Jewel Raja, Manish Mathani, Snehasish Chakraborty, Manish Bhargav, Stanley Okoroigwe, L Lalrinfela, Bijendra Rai, Denson Devadas.
The midfield will more or less be same as last year, with a couple of addition. Rakesh Masih had a good season last time around. He is a very good blocker and has a good ball distribution, which is vital for launching counter-attacks and spreading the play. The youngster Manish Bhargav is an exciting prospect. He reminds me of Oxlade-Chamberlain from Arsenal. He is fearless and does not get intimidated with opposition. He launched himself to the scene after a stunning display at the Kolkata derby last season. The hard-working Jewel Raja has been retained and he will prove to be a vital member of the team in the later part of the season. However, it is beyond my reach as to why we keep Snehasish season after season. He has lost his pace, his dribbling ability and his cutting edge. He had a terrible last season and it left me amazed to see him in the squad. Manish Mathani has been a squad player from quite a time now for us.
New recruits, Denson Devadas and Stanley Okoroigwe (foreign quota) will be a big impact. Devadas rose to stardom after a superb showing at the Santosh trophy some years back, and to be fair, he has had consistent seasons with Chirag United (Prayag United, later). This is his first big move and lets hope he can produce some crackers.
Verdict: Average
Strikers : Odafa Okolie, Tolgay Ozbey, C S Sabeeth, Dipendu Biswas, Anil Kumar.
No matter how much I say about Odafa, it will be never be enough. Simply put, he has outgrown the Indian football and can easily slot in any other high level leagues. He will guarantee goals and together with the big money signing of Tolgay (foreign recruit), it is the most fearsome strike partnership in the I-League (atleast on paper). Dipendu Biswas – the grand old man of Bengal football, will add experience in the striker's department.
Verdict: Excellent
Final thoughts and formation:
With Odafa and Tolgay both guaranteed a place in the starting lineup, it will most probably be a 4-4-1-1 formation.
Probable lineup – Arindam, N.Chettri, Echezona Anyichie, Khelemba Singh, Nabi, Manish Bhargav, Rakesh Masih, Devadas, Jewel Raja, Odafa, Tolgay
What worries me is the lack of personnel in the midfield. Football, being a midfield oriented game, in recent times, is risky when you play two strikers. However, Tolgay is versatile and will most probably given a free role behind Odafa. Devadas will be a key player this time around and the play-making responsibilities will fall on him. The new defensive partnership of Khelemba and Echezona will be interesting to see, however I won't be surprised to see some other names in the defense.
Contrary to many fans, I think that this is a title winning squad. For the first time in many years, our defense looks to be sorted. The depth of midfield is definitely a negative, however the 4-crore worth of strike force can definitely create something out of nothing through individual brilliance. If everything falls into the right place, I am convinced that we will definitely see the trophy this season.