Riquelme flags Boca return
958 //
14 Nov 2012, 14:23 IST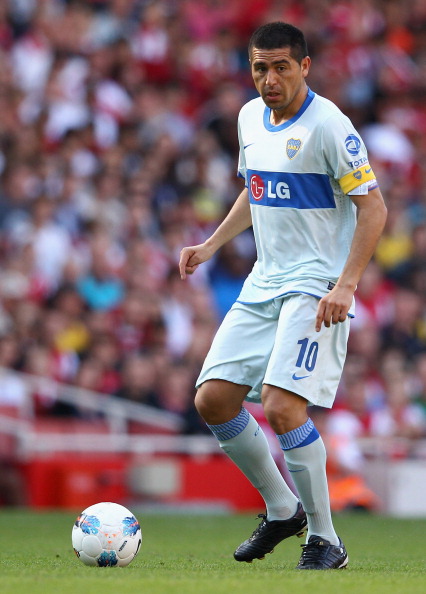 Buenos Aires, Nov 14 (IANS): Former Argentina international midfielder Juan Roman Riquelme has flagged the possibility of a comeback with Boca Juniors.
Riquelme quit the Buenos Aires club in July after a 1-3 aggregate loss to Brazil's Corinthians in the Copa Libertadores final.
But the 34-year-old said he was open to a return, provided the club wanted him.
"If Boca needs me then I am available," said Riquelme Tuesday.
"By the middle of December I will make a decision. I have to know first if they want me then I will sit down with them and make a decision."
The former Barcelona and Villarreal star said the four-month break from football had left him "in better physical shape than six months ago."
"I am feeling good and have been enjoying things that I previously wasn't able to do," Riquelme said.