#1 Pele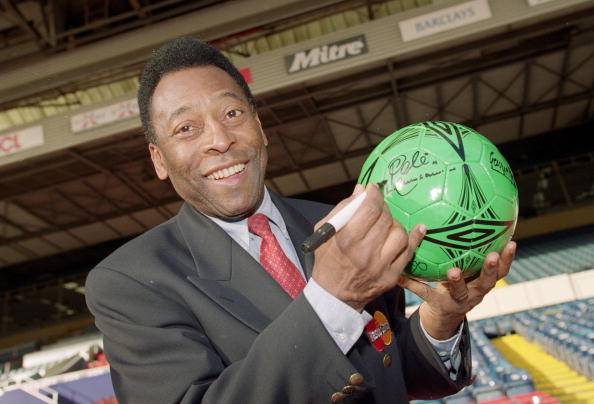 Garnier Men Double Action Moment - Playing for both teams in a match
Pele needs no introduction, really. Arguably the greatest footballer of all time, the Brazilian magician has many records to his name, most of which will likely remain out of the reach of all other players for years to come.
Pele famously won three World Cups with the all-conquering Braziian national team in the 50s, 60s and 70s, and won several honours with his club sides Santos and New York Cosmos too. What is not so well-known, however, is the unique hand that Pele played in his last ever match.
On 1st October 1977 an exhibition was arranged between Pele's two clubs Santos and New York Cosmos; this was to be the Brazilian's farewell game, and was watched by millions across the world. But the more remarkable thing about the match is that Pele represented both teams in it; he played the first half for Cosmos, and the second half with Santos.
True to his genius, Pele scored a goal even in his last match; he slotted home a free-kick for Cosmos in the first half. This was 'double duty' at its best!