Aaron Donald plays for the Los Angeles Rams of the National Football League (NFL). Born on May 23, 1991, Donald is a defensive tackle. He played college football at the Pittsburgh Panthers.
During his college career, Donald unanimously earned a spot on the All-American team. In the 2014 NFL Draft, the Rams drafted him in the first round with the thirteenth overall pick. Donald has been selected to the Pro Bowl in every season of his NFL career.
He also won the NFL Defensive Rookie of the Year and has been named the AP NFL Defensive Player of the Year thrice. Due to his phenomenal record and tremendous performances, Donald is widely regarded as one of the greatest defensive players of all time.
Who is Aaron Donald's Wife, Erica Sherman?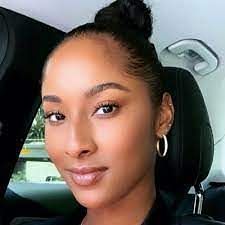 Erica Sherman is Aaron Donald's wife and also his marketing manager. Erica has a bachelor's degree in Mass Communication and majored in Public Relations with a minor in Business Administration from Louisiana State University. She previously worked with the Los Angeles Rams.
What is Erica Sherman's height and age?
Although there are no details about her exact birth date, she was born in 1991 and is 30 years old. There are also no details of her height available.
What is Erica Sherman's net worth?
Erica has a vast experience and work background hence her estimated net worth of around $1million is justified.
What does Erica Sherman do for a living?
Erica Sherman is Aaron Donald's marketing manager. She also is the Interim Chairperson of his AD99 Solutions Foundation and is also currently Vice President of Athlete Partnerships for game1.
The LSU graduate worked as a media relations intern for the St. Louis Rams for two months after graduation. She also worked as an intern at Fox Sports for five years from 2007 to 2012. In 2013, she joined the Tampa Bay Buccaneers' Glazer Family Foundation as an assistant and worked for the organization for two years. In 2015, she joined the Los Angeles Rams as their Community Affairs and Player Involvement manager and worked with the team for five years.
How long have Aaron Donald and Erica Sherman been married?
Aaron Donald and Erica Sherman got married to each other sometime between 2020 and 2021. There isn't much information about how long the pair hadbeen dating however they got engaged sometime around 2020. Before Erica, Donald was in a relationship with his high school sweetheart Jaelynn Blakey. The two had split up around 2019.
They have two kids together - a daughter named Jaeda born in April 2013, and a son, Aaron Jr. born in April 2016. They are still on good terms. Jaelynn and Aaron met during their high school days at Penn Hills High School, where Aaron rose to prominence as a dominant prospect.
How did Aaron and Erica meet?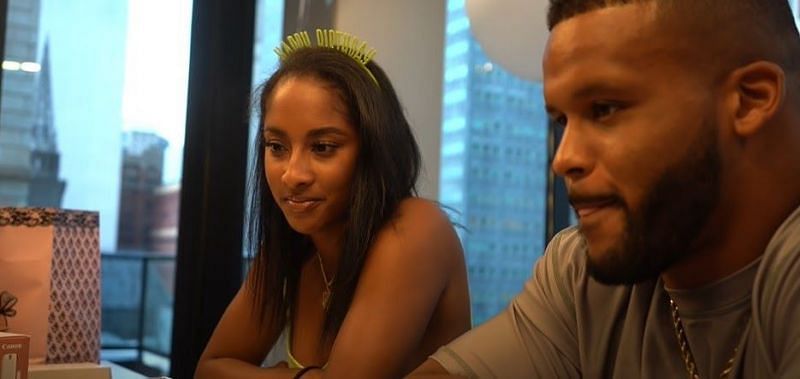 It is unclear when and how Aaron and Erica met, but the couple likely met when Erica was working with the Los Angeles Rams as their Community Affairs and Player Involvement manager from 2015-2020.
A vlog shared on Donald's YouTube channel on 28th July 2020 shows that he met with jeweler Moe Diamonds to explain how he wanted a special bracelet crafted for his fiancé, one week before her birthday. The vlog showed Erica's dad and sister wishing her on her 29th birthday in a video. The two now share a happy married life.

Other Similar Pages