Jesse Ryder : Bumpy 'Ryde' to the top
868 //
08 Mar 2012, 23:36 IST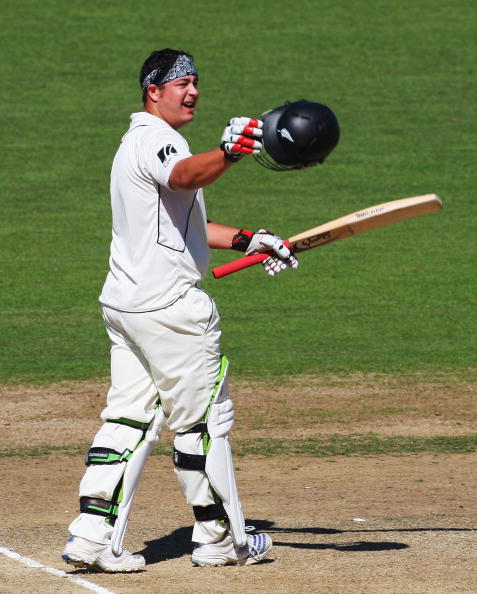 Highest number of sixes in a first class innings. Only the third New Zealander to score a double hundred at number 5 or lower, that too against India, and an overall average of  50 in Test cricket, in his first season itself. The first Kiwi since Nathan Astle to score two centuries in two consecutive Test matches. These records and statistics would be fitting of a legend in the making, or so one would think. There was always something keeping Jesse Ryder from playing to his potential, from reaching what he is believed to be capable of.
He has attracted the spotlight ever since he has made his debut, but more for the wrong reasons than the right ones. Whether it is his injury-struck career or controversial statements and unacceptable behavior, Jesse Daniel Ryder has managed to find himself in trouble just about every time it looked like he was going to make his mark on the international cricketing scene, to etch his name in the record books as one of the sport's best to have come out of the Island state.
Having made his ODI and T20 debut in 2007/2008 against England and been given his Test debut in the 2008/2009, he was looked upon to provide a solid start alongside Brendon McCullum for the Black Caps. New Zealand Cricket Selection Manager, Richard Hadlee had said
"Jesse has the potential to provide an explosive start alongside Brendon McCullum at the top of the innings in both forms of the game."
Richard Hadlee's words seemed to be true. In his second ODI itself, Ryder along with McCullum set a new partnership record of 165 against England, with Ryder scoring a 79 while remaining not out in that innings, being named the Man of the Match. An otherwise fantastic debut season ended on a low as he badly injured his hand while trying to break into a toilet at a bar. And as if the injury was not bad enough, he found himself in deeper trouble as later revelations indicated that Ryder had been drinking until 1:30am the night before the fifth ODI against England.
Even injury couldn't keep him away from the spotlight as he made the news again for his rude behavior to hospital staff, where he apparently demanded preferential treatment when he was being treated for his hand injury. He was recalled for the Bangladesh tour after his injury healed and made his test debut, but he simply couldn't keep himself free from controversy as he came under fire again when he was reportedly involved in a "late night drinking session". It looked like his career graph had hit rock-bottom. Then came the series against India…
The first test against India saw a determined and spectacular performance from him, as he scored his first test century (102) in Hamilton. But there was better to come. In the second test, he produced a double century in a 271 run stand with Ross Taylor. At the end of the series, his average (55.09) was the second highest for a New Zealand player at that stage of the career. His superb run of form also won him an IPL contract with Royal Challengers Bangalore. His performances improved as his career revived.
But his joy was short-lived. His form dropped again as he struggled in the IPL. His contribution to the Kiwis during the ICC World T20 tournament was also cut short due to a groin infection. Coming back to the squad, he had a chance to steal himself a spot in the starting XI, but his tryst with controversies continued. Abusing the team manager cost him his position in the team. Injuries followed, keeping him out of the national team. Even while sitting out due to injury, he managed to make headlines for charges of misconduct.
With his unpredictable form, unstable and erratic performances, it would be difficult to say what the next few years hold for the 27 year old. But cricket fans across the world look to him and remember the player that could have been.