Born on June 3, 1986, Alfred Joel Horford Reynoso, nicknamed "Big Al", is a Dominican professional basketball player. He is a former basketball player for the Boston Celtics of the National Basketball Association and a five-time NBA All-Star. During his college career, he played basketball for the Florida Gators. The Atlanta Hawks selected him as the third overall pick in the 2007 NBA draft. After playing nine seasons for the Atlanta Hawks, he was traded to the Celtics in 2016. In the 2019 off-season, he signed with the 76ers and just played for one season with them. Joel Horford re-signed with the Celtics before the 2021 season.
| | |
| --- | --- |
| Name | Alfred Joel Horford Reynoso |
| Net Worth | $60 million |
| Age | 36 years |
| Residence | Gainesville, GA |
| Position | Center/Power forward |
| Marital Status | Married |
| Source of Wealth | Basketball, Endorsements |
| Salary | $26,500,000 |
| Endorsements | Panini, Dunkin' Donuts, Unilever, Intel, Banco Popular and Unilever Indonesia |
| Endorsement Earnings | $3 million |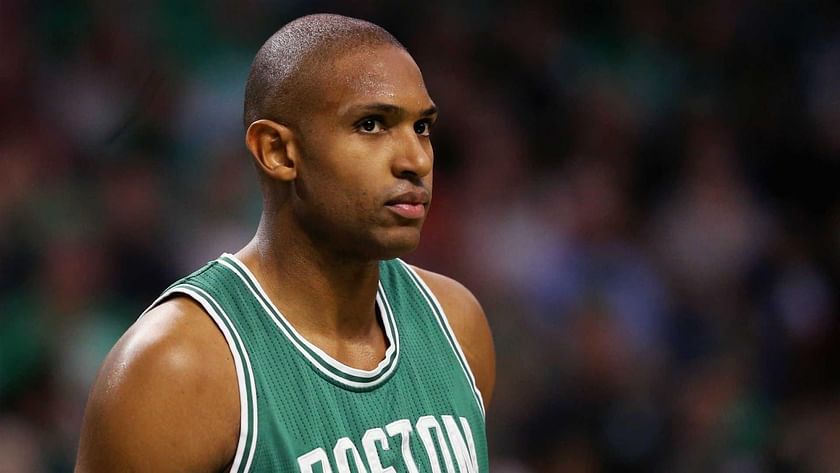 How much is Al Horford Net Worth in 2023?
As of 2023, the net worth of Al Horford is estimated to be around $60 million. He is one of the best players from the Dominican Republic. He is a five-time NBA All-Star.
Alfred Joel Horford Reynoso has had a keen interest in basketball since his childhood. He started his basketball journey by joining Grand Ledge High School, where he played for the school's basketball team. He has played for various teams, including the Michigan Mustangs, Atlanta Hawks, Philadelphia 76ers, Boston Celtics and Oklahoma City Thunder. Apart from his basketball career, some of his earnings come from his brand endorsements.
Al Horford's Salary
Horford signed a 4-year contract with the Philadelphia 76ers worth $109,000,000. This contract has guaranteed him an annual average salary of $27,500,000. Al Horford will earn a base salary of $26,500,000 during the 2022-23 season.
Al Horford's career earnings grew significantly over time. He earned an annual average salary of $4,381,254 during a four-year contract worth $17,525,017 in the 2007-2010 season. His average salary grew over time. He earned $12,000,000 during the 2011-15 season and grew to $28,331,557 in the 2016-19 season.
Al Horford's Endorsements
Endorsing Brands was another window for Horford to make money. He did many endorsement deals with various brands, including Nike, Dove, JBL, Dunkin and Intel.
As per the records, it is claimed that he has earned nearly $3 million from his endorsement deals. The endorsed brands include many companies varying from shoe brands like Nike to soap brands such as Dove. These endorsement deals have contributed a lot to his wealth.
Al Horford's Investments
Along with endorsing several brands, Horford has invested in many business ventures that have helped him to gain more income. He continued to establish his business empire by investing in different sectors. He invested in many companies, including tech and food companies.
Harford invested his earnings in a tech company named NEX Team Inc. The headquarter of this company is located in California. This company provided many tech products and was started by a team of second-time entrepreneurs and engineers from several multinational companies like Google and Facebook. This company gave its best to the athletes as it produced computer vision technologies. These products are precious for players worldwide. The company produced a product named HomeCourt which assisted in tracking the shots in the tournament. It has tracked over 25 million shots and won Apple Design Award in 2019.
Al Horford's Other Sources of Income
Horford has earned a lot from his basketball career. But apart from his basketball career, his investments in tech companies and endorsement with other brands have contributed to his earnings.
Not only tech companies, but the former basketball player has also invested in many food companies. These companies are also a good source of income for him. On September 15, 2022, he invested in a food company named Momentus. This company provides nutritional food products. This investment was valued at 6.5 million USD. The company grew well over time as its consumers increased with time. It mainly produces performance products.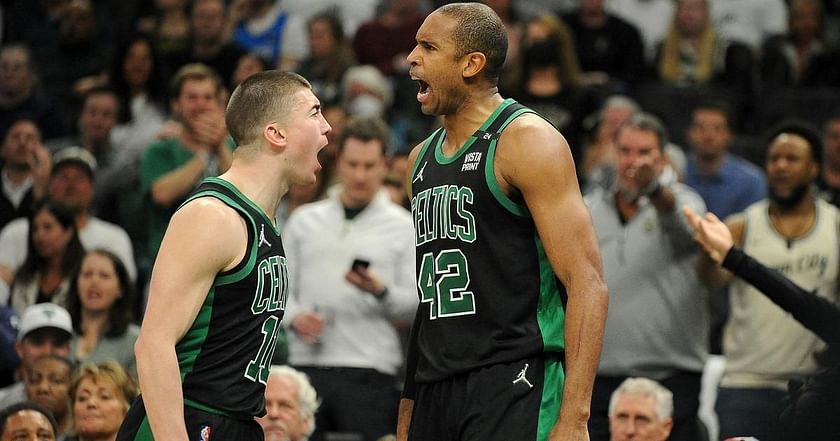 Al Horford's House
Al Horford owns many houses in distinct corners of the nation. He had a 6600 square feet five-bedroom mansion in the Boston area, but he sold this house to Denver Broncos center Tom Nalen in 2019 for nearly $3,385,000. He purchased a new six-bedroom house in 2020 in Atlanta for $4.75 million.
This house has an area of 9,841 square feet and is built on a 2.2-acre tract of land. This home has a covered terrace area that is perfectly suitable for entertaining. The interior of this house is well managed as per his family members' needs.
Apart from this house, Horford has invested in many other properties. He has three more properties at distinct locations, including Smyrna, GA and a few houses in St. Augustine, FL. The main motive for buying these properties is to increase his income through rent.
Last summer, Al Horford purchased a beautiful house about 60 miles north of Atlanta in Gainesville, GA. This property is located on the lakeside. He invested nearly $2.9 million in this modern farmhouse. This house features all modern amenities like an open kitchen, gym, spa and park.
Al Horford's Cars
Al Horford enjoys his luxury lifestyle and owns many cars. He has a luxury car collection to ride on. Horford drives many cars, including Lincoln Navigator, Cadillac Escalade, Rolls-Royce Wraith, and Mercedes-Benz GLS-Class. He spends a lot of money on luxury cars as he travels to distinct places with his family.
The first car in his car collection is Lincoln Navigator. It is a full-size SUV with a twin-turbocharged V6 engine producing 500 hp. The following car in his garage is Cadillac Escalade. This full-size SUV equips a standard 6.2 litre V8 engine that produces 420 hp and has a top speed of 154 mph. Horford also owns a Rolls-Royce Wraith. This car has a 6.6 litre twin-turbocharged V12 engine and an acceleration rate of 0-60 mph in just 4.5 seconds.
Al Horford's Charity Work
Big AI is not only active on the basketball court but also in charity work. He is very passionate about society and is involved in many charity works. Horford has been involved in many programs, including reading programs and anti-bullying campaigns.
In 2011, Horford donated $23,000 to Direct Relief International (DRI) to relieve the people affected by earthquakes and tsunamis. He appeared on CNN and inspired the viewers to assist people in need. During the COVID-19 Pandemic, Horford donated $500,000 to relieve people in the Dominican Republic, US. As per the records, he contributed this money for use in his native Dominican Republic and for each part of the nation.
The NBA star has also been involved in a lot of social work. He worked in the NBA's fight against AIDS, the Make-A-Wish Foundation and local charities in the Dominican Republic. Al Horford is very charitable off the court.
FAQs
Q. How much does Al Horford make in a year?
A. The reports revealed that Al Horford makes nearly $27 million annually.
Q. How old is Al Horford?
A. Al Horford was born on June 3, 1986, and is 36 years old.
Q. What is Al Horford's career high?
A. Al Horford scored his career-high best of 17.4 points during the 2012-13 season.
Q. How tall is Al Horford?
A. Al Horford is 2.06 m (6 ft 7 in) tall.
Q. What is Al Horford's 2022-23 rating?
A. As per the 2022-23 season reports, Al Horford gets an overall rating of 82 during the 2022-23 season.