Born on October 30, 1996, Devin Armani Booker is an American professional basketball player who plays as a shooting guard. He plays in the National Basketball Association (NBA) for the Phoenix Suns. Drafted 13th overall in the 2015 NBA Draft, Devin has gone on to become one of the NBA's premier scorers. Alongside veteran point guard, Chris Paul, he led the Suns to the NBA Finals for the first time since 1993.
Who is Devin Booker's girlfriend, Kendall Jenner?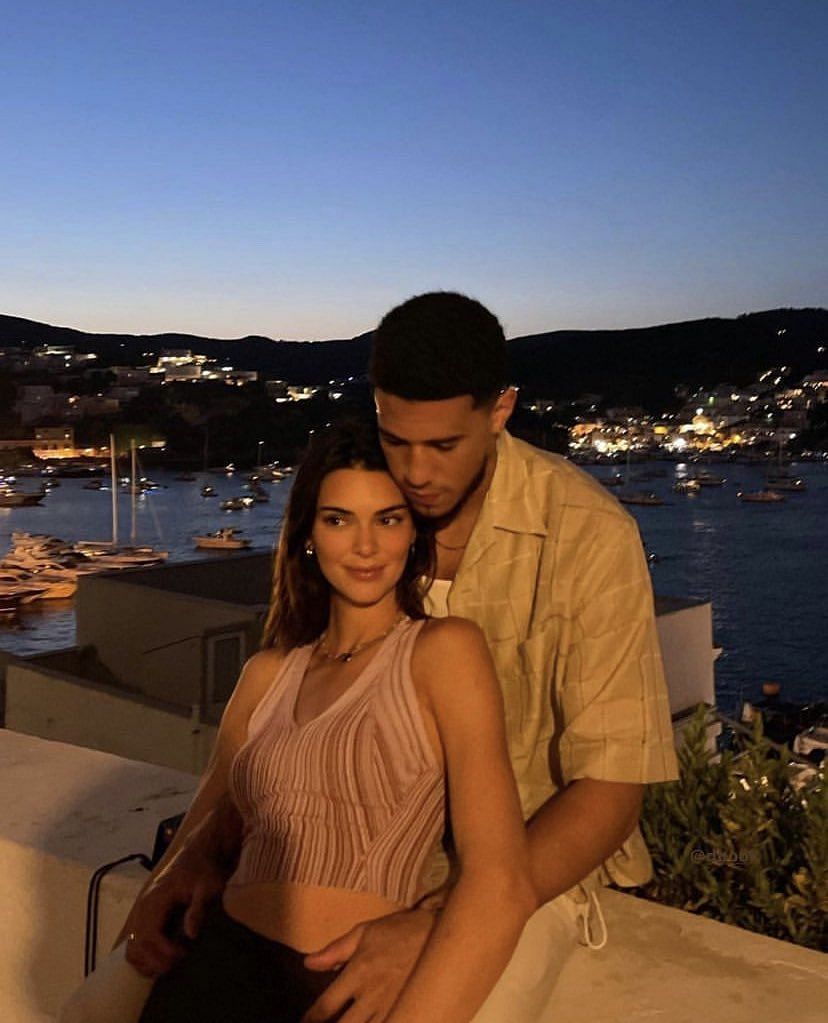 Kendall Jenner is an American supermodel, socialite, and social media personality who is currently dating NBA star, Devin Booker. She featured on the reality show, 'Keeping Up with the Kardashians', which put her in the Hollywood limelight. She began her modelling career when she was 13 and signed with Wilhelmina Models soon after. Since then she has gone on to become the highest paid model in the world according to Forbes Magazine. Before Devin, she dated several other NBA players. The list includes Kyle Kuzma, Jordan Clarkson, Ben Simmons, Blake Griffin, and D'Angelo Russell.
What are Kendall Jenner's age and height?
Kendall Jenner was born on November 3, 1995 and is 27 years old. She stands at a height of 5 feet 10 and a half inches.
What nationality is Kendall Jenner?
She is American by nationality. Her father, Kaitlyn Jenner (formerly known as Bruce Jenner) and mother, Kris Jenner are both American.
What does Kendall Jenner do?
Kendall Jenner is a woman of many talents. She is a model, an entrepreneur, a social media influencer, and an actress. Kendall is no stranger to the spotlight. Living with her mother and sisters in a swanky mansion in Calabasas, Los Angeles, Kendall rose to fame as one of the stars in the reality show - 'Keeping Up with the Kardashians'. In 2009, she was signed by world renowned modelling agency, Wilhelmina Models. Over time, she became a star on the runway and is currently the world's highest paid model.
Due to her popularity, she has amassed an Instagram following of around 251 million, making her the 11th most followed person on the platform. At one stage, Kendall Jenner had the most liked photo on the entire Instagram platform. She may have lost that crown, but the Kardashian member is still one of the most followed and highest-paid Instagramers on the planet. She charges up to roughly $608,000 for an Instagram post. Her sisters Kylie Jenner, Kim Kardashian and Khloe Kardashian all have more followers than her.
Jenner has partnered with Moon, an oral-care brand created by Shaun Neff of Neff Headwear. Jenner helped create one product for the brand, the Kendall Jenner Teeth Whitening Pen in April 2019. In 2019, Jenner made a partnership with the skin-care company Proactiv. In January 2020, she confirmed that a cosmetics line in collaboration with Kylie Cosmetics was in the process. Kylie Cosmetics launched Kendall Jenner x Kylie Cosmetics on June 26, 2020.
In October 2020, she launched a stain-removal toothpaste in collaboration with Moon and designer Heron Preston on a limited edition orange stain-removal toothpaste, with just 350 units available on online marketplace StockX. This collaboration simultaneously marked StockX's debut into the personal care/beauty realm. Other than 'Keeping Up with the Kardashians', she has featured in many music videos and other TV shows.
"Devin Booker Girlfriend" is definitely less searched than "Kendall Jenner Boyfriend".
What is Kendall Jenner's net worth?
Kendall has amassed a net worth of $45 million due to the money she earns from her modelling, her TV appearances, her endorsements, and her social media presence.
How did Devin Booker and Kendall Jenner meet?
In 2018, Kendall was dating NBA star Ben Simmons, and Devin Booker was dating Jordyn Woods. Both of them were spotted together on a double date. Fast forward to the summer of 2020, they were both spotted together taking a road trip. Since then, their relationship has blossomed and has even become "Instagram Official". The couple has been dating for over two years, June 2022 marking two years of their relationship. Although they aren't engaged yet, this relationship seems built to last.
Kendall Jenner's pictures