Born on November 15, 1995, Karl-Anthony Towns Jr. is a Dominican-American professional basketball player. His nickname is KAT, and he is also recognised by this name. He plays for the Minnesota Timberwolves of the National Basketball Association (NBA). As of 2023, the net worth of the NBA star is estimated to be roughly $9 million.
He was born in Edison, New Jersey. During his college career, he played basketball for the Kentucky Wildcats. The Minnesota Timberwolves drafted him as the first overall pick in the 2015 NBA Draft. Anthony was rewarded as the NBA Rookie of the year during the 2015-16 season. In 2012, he led the team to a state championship as a freshman in his high school. He was selected for the Dominican National Basketball team.
| | |
| --- | --- |
| Name | Karl-Anthony Towns Jr. |
| Net Worth | $9 Million |
| Age | 27 years |
| Residence | Minnesota |
| Position | Center/Power Forward |
| Marital Status | Unmarried |
| Source of Wealth | Basketball, Endorsements |
| Salary | $33,833,400 |
| Endorsements | Nike, 2K Sports, Gatorade, Jack Link's Beef Jerky and Beats by Dre etc. |
| Endorsement Earnings | Around $3 Million |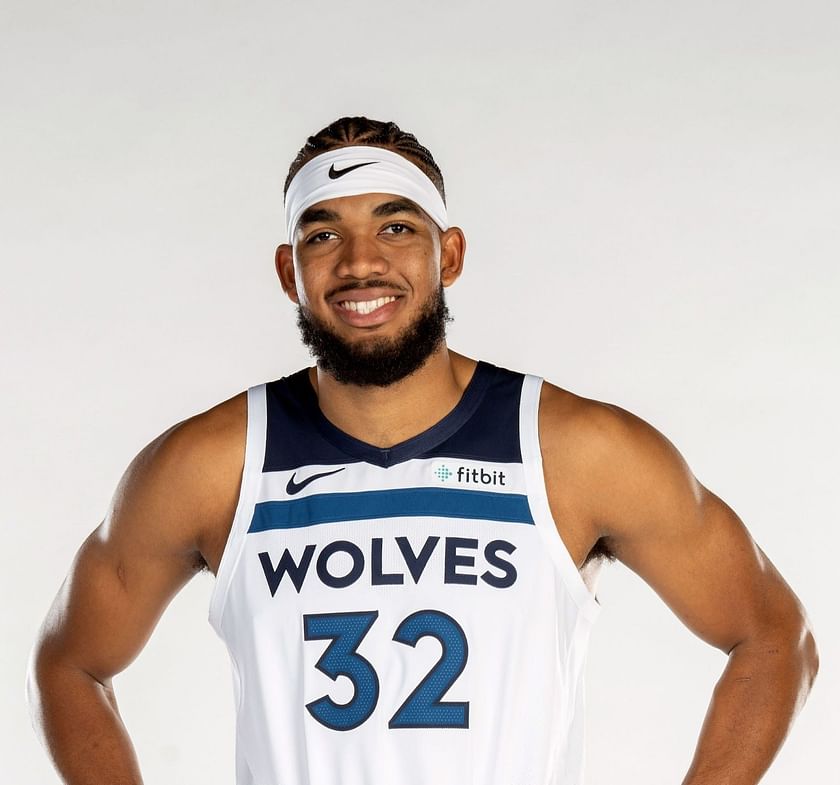 What is Karl-Anthony Towns' Net Worth in 2023?
As of 2023, the net worth of Karl-Anthony is estimated to be around $9 million. His earnings from his basketball career, endorsements, and investments combine to make his total wealth.
Anthony started his professional basketball career after being drafted as the first overall pick by the Minnesota Timberwolves in the 2015 NBA draft. He participated in many championships, including state and national. He is known to play multiple positions during the match and is a good Power Forward player. His main source of income is his basketball contract earnings. From his huge earnings, he donated $100,000 to a clinic to perform a test to detect COVID-19. KAT always stay active in social activities such as working with underprivileged youth and supporting cancer research.
Karl-Anthony Towns' Salary
As mentioned above, Anthony started his NBA career in 2015. He has played for only one franchise (Minnesota Timberwolves) since he started his basketball career. His salary grew over time, and recently, he got his salary of $33,833,400 based on his contract with the Minnesota Timberwolves.
Anthony received his first salary of $5,703,600 from the Minnesota Timberwolves in the 2015-16 season. His salary increased to $5,960,160 in the very next year. During the 2017-18 season, Anthony got an average annual salary of $6,216,840 and got an increment of $16,22,595 in the next year. His salary faced a huge difference in the 2019-20 season when it raised to $25,579,688. Anthony got his career-high salary during this season (2022-23) worth $33,833,400. Anthony is claimed to be making nearly 6.89 per cent more earnings than in the 2021-22 season and ranking as the 25th best-paid player this year. Karl-Anthony Towns has made total earnings of $146,251,523 from his basketball career.
Karl-Anthony Towns' Endorsements
Along with basketball earnings, endorsements are the other source of income for Anthony Towns. Karl-Anthony is an endorsee for various multinational companies, including 2K Sports and Nike. Nike sponsored him in August 2015 along with D'Angelo Russell.
Apart from this, KAT was hired by a mobile company named 2K Sports. This company used him as the cover of their MyNBA 2K17 mobile application. Along with these companies, a trading card brand, Panini, asked for trading card rights from Karl-Anthony Towns. Anthony tried his luck on Youtube. He started his channel on it and started live streaming on it. It attracts most of his fans as it is very convenient for them to know more about the star through Q&A sessions and vlogs.
KAT has many endorsements going on with several companies. Recently, in 2022, he became a brand ambassador for ROG gaming and claimed that some exciting things are coming with Asus. He revealed on his social media page that he works as an influencer and content creator for the brand. Anthony has many more sponsorship deals with various organisations, including Jack Link's, Foot Locker, Slumberland (a furniture company) and Mobil1.
Karl-Anthony Towns' Investments
Karl-Anthony Towns has not only shown his prowess in basketball but also in investments. He invested in many areas, including a multimedia company Jomboy Media in 2022, raising $5 million. This company works as a culture media and sports company. It was founded in 2018.
Apart from these, KAT has invested huge amounts of money in his house and cars. Anthony is very interested in luxury cars and invests money in them. These are the main areas where Karl-Anthony invests his earnings.
Karl-Anthony's Other Sources of Income
Apart from his sponsorship deals, the NBA star has invested in several startups that are also a source of income for him. These businesses include a fitness centre in Minnesota and The Crescent Lake Club. He works as a role model for young athletes as he succeeds both in basketball and business.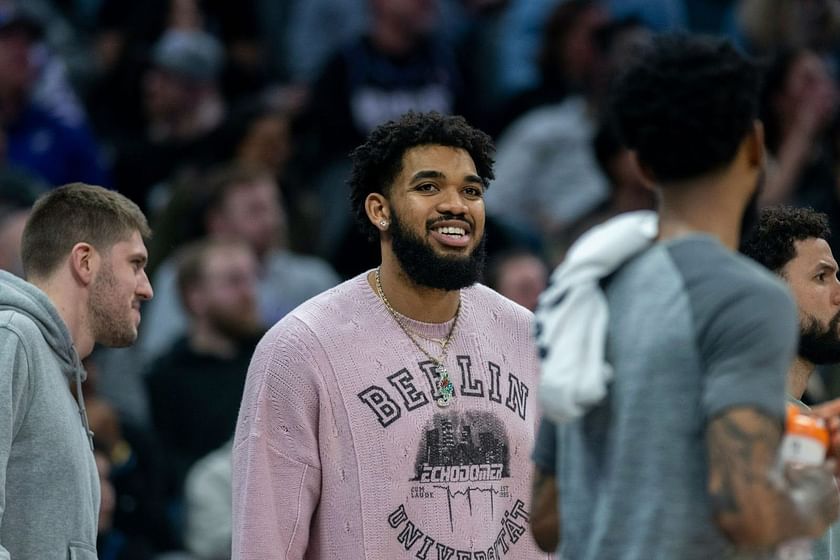 Karl-Anthony's House
The NBA Star owns a big mansion in Minneapolis. This house has an area of 15,822 square feet. He bought this luxurious property for $4.5 million. This house is well-designed that suits Anthony. This modern house has all the amenities, including five bedrooms, a modern kitchen, an outdoor pool, an indoor pool, a tennis court and a golf hole.
This house has large windows and a spacious interior that provides a beautiful outside view of the surroundings. The exterior of the home is also very modern. This impressive property is the true symbol of his hard work and success.
Karl-Anthony's Car
Karl-Anthony owns big mansions and enjoys his luxury lifestyle. Along with this, He has a luxury car collection to ride. As per the records, Anthony has a total of three cars. The first car is Porsche Taycan. He purchased this car to gift his girlfriend, Jordyn. This car produces 482 horsepower and 650nm of torque. This car costs nearly $82,700.
Another car in his garage is a Mercedes-Maybach GLS600. This is one of the most luxurious cars, which comes with all the features, including ventilated seats with massage options. This car has an ultra-wide panoramic sunroof which provides a great interior experience. Next car comes the most demanding SUV, Range Rover Autography. This car comes with a 5.0-litre supercharged V8 engine which produces 510 horsepower. This car comes with a price tag of $140,000.
Karl-Anthony's Charity Work
Karl-Anthony Towns stays active in many social activities. He partnered with an association known as The Salvation Army in 2016. The main aim of this association is to provide new shoes to those who are in need. Anthony invited his fans to bring new and unused shoes for the poor people without any discrimination. In 2017, KAT donated $10,000 to the House of Charity Food Centre in Minneapolis. This foundation provided meals for free to the public. They visited people who were homeless and gave them food and shelter.
Anthony started a foundation, KAT Team Foundation, to increase literacy levels in underprivileged communities. This foundation is controlled by his father, Karl-Anthony Towns Sr, to arrange scholarships for young adults throughout the United States. Their main aim is to ensure that no young adults should be deprived of education due to lack of money.
FAQs
Q. How old is Karl-Anthony Towns?
A. Anthony was born on November 15, 1995, and is 27.
Q. What is Karl-Anthony's career high?
A. The NBA star, Karl Anthony, scored a career-high 60 points in a match against the San Antonio Spurs.
Q. How tall is Karl-Anthony Towns?
A. Karl-Anthony is 2.13 m tall.
Q. What is Karl-Anthony's 2022 rating?
A. As per the reports, it is claimed that Anthony got a rating of 87 in the 2021-22 season.
Q. How much does Karl-Anthony makes in a year?
A. The reports claimed that KAT makes nearly $33.8 crores USD in a year.