Gordon Daniel Hayward is an American professional basketball player. Born on March 23, 1990, Daniel plays for the Charlotte Hornets of the National Basketball Association (NBA). During his college career, the Butler Bulldogs was led by him in the championship game of the 2010 NCAA tournament.
In the 2010 NBA draft, the Utah Jazz selected him as the ninth overall pick, and he played seven seasons. Celtics recruited Hayward as a free agent in the 2017 off-season. He was suspended for the rest of the 2017-18 season. He was traded to the Hornets under a sign-and-trade agreement in November 2020. Hayward suffered from a fractured tibia and dislocated ankle.
| | |
| --- | --- |
| Name | Gordon Daniel Hayward |
| Net Worth | $60 million |
| Age | 32 years |
| Residence | Wellesley |
| Position | Power Forward/Small Forward |
| Marital Status | Married |
| Source of Wealth | Basketball, Endorsements |
| Salary | Nearly $30,000,000 |
| Endorsements | Anta Sports, Electronic Arts, HyperX, Panini, Fanatics, Chipotle Mexican Grill |
| Endorsement Earnings | Approx $3 Million |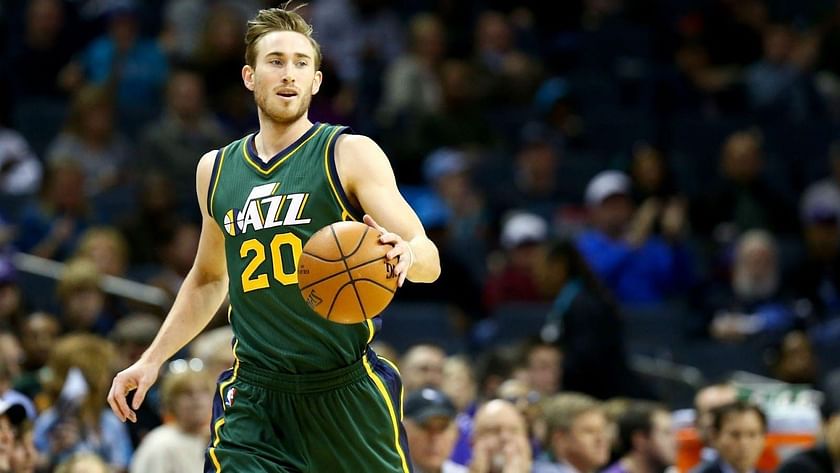 How much is Gordon Hayward Net Worth in 2023?
The NBA star, Gordon Hayward, is estimated to have a nearly $60 million net worth. Most of his income came from his basketball career and some from his endorsement deals. He is one of the most outstanding players in NBA history.
Gordon attended Brownsburg High School, Indiana, to pursue his high school education. Hayward played college basketball for Butler University. He started his basketball career after being selected as the ninth overall pick by the Utah Jazz during the 2010 NBA draft. He was also rewarded with the Player of the Year award during the 2009-10 season. At present, He plays for the Charlotte Hornets of the NBA. He is well-known for playing multiple positions during the match and is an excellent power-forward player.
Gordon Hayward Salary
Throughout his basketball career, Hayward participated in distinct championships. He signed a 4-year contract with the Charlotte Hornets worth $120,000,000. This contract has guaranteed him an annual average salary of $30,000,000, his career-high salary.
His first contract was worth $11,051,183 and secured him an average yearly salary of $2,762,796. It was also a four-year contract. His salary rose, reaching $15,741,355 in the 2014-17 season. He signed as a free agent. His salary was considerably increment in the 2017-20 season. His salary increased by $16,216,138 and was $31,957,493 during this season. This increment in his salary contributed to his wealth.
Gordon Hayward Endorsements
Hayward is not only dependent on his basketball earnings. He has other sources of income, including his brand endorsements. He works as an endorsee for various companies like Anta Sports, HyperX, Fanatics, Panini, Electronic Arts and Chipotle Mexican Grill.
Gordon signed an agreement with HyperX, the e-sports company, in 2016. He was the first player in NBA history to sign a contract with such an e-sports company. Hayward always has had an interest in video gaming gadgets. This company developed electronic sports or video gaming, which greatly interested him. He mainly promoted their gaming headsets and experienced them by playing games.
In 2018, he was sponsored by Anta Sports, a shoe brand. This is a Chinese company that has been introduced since 1994. After signing with them, Gordon gave up his favourite Nike Shoes and started wearing Anta Sports Shoes. It was revealed in September 2016 that Hayward was closing his multiyear contract with Nike.
Gordon Hayward Investments
The NBA Star, Gordon Hayward, has not only shown his performance on the basketball court but has also invested in many fields. He invested in Tribe gaming, an e-sports company, in 2020. His investment was valued at $1 million. He was personally interested in mobile gaming and video games. Due to this, he assisted many e-sports companies in growing well.
Recently, in 2022, Hayward joined the breast cast as an investor and senior advisor. His investment has allowed the company to become the latest tenant of the Butler's University Esports park. This park opened new opportunities for the students and companies to play, network and develop new skills. Gordon Hayward claimed that Gaming had been a crucial part of his life as it always helped him to boost his memory power. He said this is the main reason he is interested in investing in an e-sports company.
Gordon Hayward Other Sources of Income
Along with endorsing various brands, Gordon has invested in many startups that are also a significant source of income for him. As per the reports, it is revealed that he has partnered with the EBARA Corporation Japan. All the equipment, including heavy-duty pumps and mixers, is manufactured by Gordon Hayward and supplied to the EBARA. This enhances Gordon Hayward's sales network.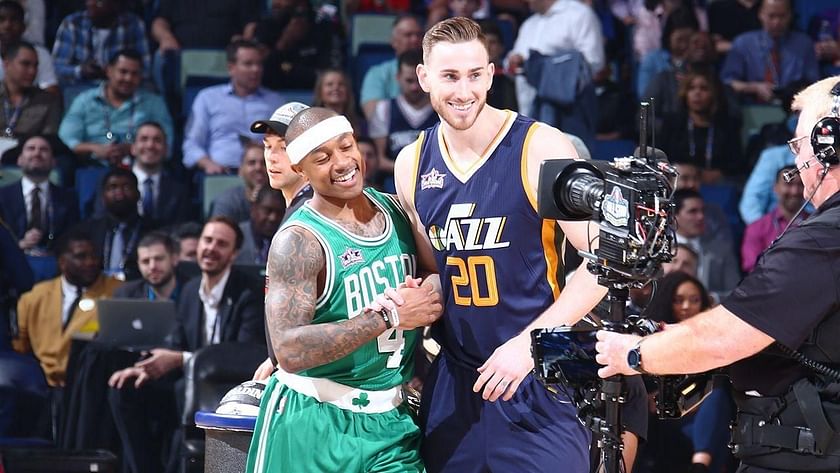 Gordon Hayward House
The world-famous basketball player, resides in a luxurious house in Charlotte. It is a vast property covering an area of 8,800 square feet. Hayward purchased this home in 2021 for $4.7 million. Before this, he lived in a mansion worth $3 million.
This 8,800 square feet property has five bedrooms and eight bathrooms. The house's walls are equipped with large windows that allow the light to enter inside and provide a beautiful view of the surroundings. This property is fully loaded with all the modern amenities, including a modern kitchen with a separate wine cellar, swimming pool, spa, an elevator, laundry rooms and a gas fireplace.
Gordon Hayward Car
The professional basketball player Gordon Hayward has a gorgeous car collection that usually attracts its fans. His group has a variety of luxury vehicles, including a Range Rover. He bought a brand new Model S Tesla in 2014 for $80,000. Hayward claimed he bought this electric car because it is the number one rated car on the consumer reports.
He also has a Lamborgini Aventador, a dream car for most superstars. This car comes with a V12 engine. This car ranks at the top in the field of super sports cars.
Gordon Hayward Charity Work
Gordon always stays active in charity work. Five Years ago, He teamed up with an e-commerce platform to develop several T-shirts with his father's catchphrase, "Daddy's Always Happy". He distributed these T-shirts among poor households who could not afford clothes for their children.
During the COVID-19 pandemic, Hayward sent 450 meal gift cards to the health workers as a charity. He shared this information through a video with his daughter, announcing this donation in 2020.
FAQs
Q. What are Gordon Hayward's career-high points?
A. Gordon scored 44 points in a win over the Atlanta Hawks.
Q. What is Hayward's 2022 rating?
A. The NBA player Gordon Hayward got a rating of 83 while playing for the Charlotte Hornets.
Q. How old is Gordon Hayward?
A. Gordon Hayward was born on March 23, 1990, and is 33 years old.
Q. How much does Gordon Hayward makes in a year?
A. As per the reports, it is claimed that Hayward makes nearly $32.7 million in a year.
Q. How tall is Gordon Hayward?
A. Hayward is 2.01 m. tall. As a senior, he grew from 5'11" to 6'7".