| | |
| --- | --- |
| Name | Damian Lamonte Ollie Lillard Sr. |
| Net Worth | $70 - $80 Million |
| Age | 32 |
| Residence | Lake Oswego, Oregon |
| Position | Point Guard |
| Marital Status | Married to Kayla Hanson |
| Source of Wealth | Multiple Brand endorsements, investments, and 8-figure yearly NBA salary |
| Salary | $44 Million per year |
| Endorsements | Adidas, Footlocker, JBL, Biofreeze, Moda Health |
Damian Lillard is a professional basketball player who currently plays for the Portland Trail Blazers in the National Basketball Association (NBA). He was selected by the Trail Blazers with the sixth overall pick of the 2012 NBA draft and has since become one of the league's top point guards. Lillard is a highly decorated 7-time All-Star, has 1* All-NBA team selection, 4* All-NBA second team Selection, 1* all-NBA third team selection, and the 2013 NBA Rookie of the Year and received other honors throughout his career. Off-court he is known for being active on social media as well as his music career where he goes under the name Dame D.O.L.L.A.
At 32 years of age with over a decade of stellar performances in the NBA, Damian Lillard has become one of the most widely recognized faces in basketball.
In this article, we will be looking into Damian Lillard's estimated Net Worth, salary, investments, endorsements, and charity contributions among others things that make him a stellar basketball talent.
How much is Damian Lillard Worth in 2023?
According to 2021 reports, Damian Lillard's Net Worth was estimated to be about $70 Million. However, it is difficult to predict exactly how much Damian Lillard might be worth in 2023. Several factors positively impact his Net Worth including his on-court performance and any off-court endorsements or business ventures he is currently pursuing.
One major factor that affects Lillard's net worth is his contract status with the Trail Blazers. His current contract runs through the 2024-25 NBA season and pays him over $44 million per year. If he continues to play at a high level and earns another large contract extension entering 2025, then his net worth could increase significantly.
Another factor that impacts Lillard's Net Worth is his business ventures or Endorsement deals which we will get into in this article as we move forward. So as of 2023, his Net Worth is between $70 million and $80 Million.
Damian Lillard Salary
Dame Dolla's Current four-year Contract extension is poised to earn him a total of $176 Million till 2025. That's an average salary of $44 Million per year or $3.6 Million per Month, a far cry from his rookie deal of four years of $13 Million.
Damian Lillard Endorsements and Investments
For a player of Lillard's caliber, his endorsement deals are always all the hype. He has already signed lucrative sponsorship deals with brands like Adidas and Hulu, so he may continue to partner with other companies for additional income streams.
His 10-year Brand endorsement deal with Adidas has been reported to be worth over $100 Million. Lillard also has a shoe line with them called the Adidas Dame.
Other notable Brand endorsements with whom Dame is associated include Spalding, Panini, Foot Locker, JBL, and Moda Health.
Damian Lillard's Investments are worth high praise as well. His most successful investments are in the world of technology. In 2018, he invested in Biofreeze, which provides pain relief products for athletes and active individuals. The brand was acquired by Performance Health later that year, resulting in a significant return on investment for Lillard.
Lillard has also invested heavily in real estate. He owns multiple properties across the United States, including homes in Portland and California. His investments have proved to be wise choices as property values continue to rise across the country.
Another noteworthy investment by Lillard was his acquisition of a minor stake in PlayersTV, which is a streaming platform dedicated to athlete-driven content.
Overall, it's clear that Damian Lillard understands the importance of diversifying one's income streams beyond just basketball earnings alone.
Damian Lillard Other Sources of Income
Dame Lillard's sources of income aside from his NBA salary are among the most valued due to his ability to be an entertaining player on the court. His Endorsements with Adidas, Hulu, and Biofreeze, not to mention his Real-Estate investments and an overall exciting music career earn him a lot of money.
Damian Lillard House and Car
Dame Lillard currently reside in Lake Oswego, Oregon, a town located in Downtown Portland. His Primary residence consists of five Bedrooms and twelve bathrooms and comes with amenities such as a cabana, a mini swimming pool, a tennis court, a fitness center, and a state-of-the-art theatre room.
All in all, the property occupies 15,000 sq. feet of space and costs a whopping $6,650,000.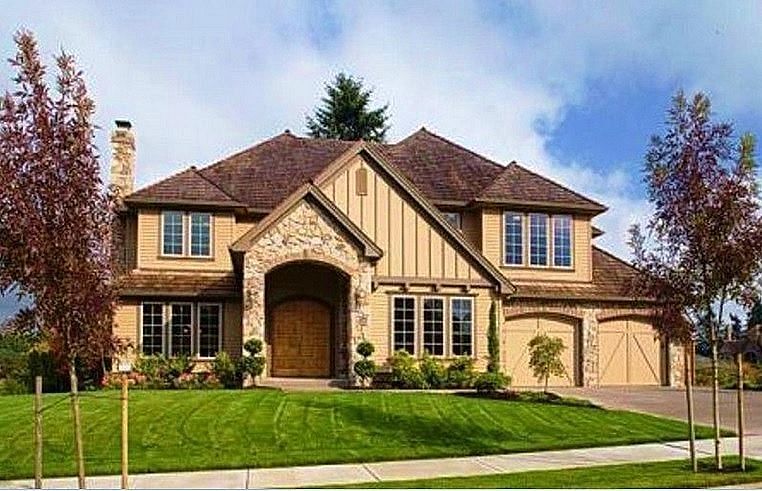 If we are talking about Dame's luxury and Lifestyle, it's impossible not to talk about his obsession with the best automobiles. The car that Dame constantly drives is his much-adored Bentley Bentayga SUV. Other cars in his collection are the Bentley Continental GT and the Cadillac Escalade.
Damian Lillard Charity Work
Damian Lillard's contribution as a responsible human extends far beyond the limits of a basketball court with charity initiatives. Lillard's RESPECT program is a community outreach program to motivate young individuals to be hard workers and great achievers.
With Lillard Foundation, Damian focuses to educate young minds about the importance of education and their achievement as decision-makers of the future.
Through his community outreach and social initiatives, Damian Lillard has inspired many young minds, teachers, and other social workers and in turn also taken inspiration from their hard work.
FAQs
Q. Which team did Damian Lillard play against in his debut?
A. The Los Angeles Lakers. He became the third player in NBA history to score 20 points and 10 Assists on debut.
Q. What is Dame Lillard's Height?
A. Dame Lillard stands a respectable 6ft 3 inches tall. But despite his respectable stature, he appears small when compared to many of the other taller players in the NBA.
Q. Is Dame Lillard Married?
A. Yes. He is married to his long-time sweetheart Kayla Hanson. They are parents to three beautiful kids.