Born on February 23, 1996, D' Angelo Russell is an American professional basketball player. He plays for the Los Angeles Lakers of the National Basketball Association. As per the latest reports, His net worth is estimated to be around $25 million dollars.
During his college career, he played basketball for the Ohio State Buckeyes. The Lakers selected him as the second overall pick in the 2015 NBA draft. Russell signed with the Brooklyn Nets in 2017. During the 2019 off-season, Angelo joined the Golden State Warriors under a sign-and-trade deal. At the 2020 trade deadline, he was recruited by the Minnesota Timberwolves. In 2022, Russell re-signed with the Los Angeles Lakers.
| | |
| --- | --- |
| Name | D'Angelo Russell |
| Net Worth | $25 Million |
| Age | 27 years |
| Residence | Minneapolis |
| Position | Point Guard |
| Marital Status | Unmarried |
| Source of Wealth | Basketball, Endorsements |
| Salary | Approx $29,331,375 |
| Endorsements | H&M - Hennes & Mauritz and Li Ning |
| Endorsement Earnings | $6 Million |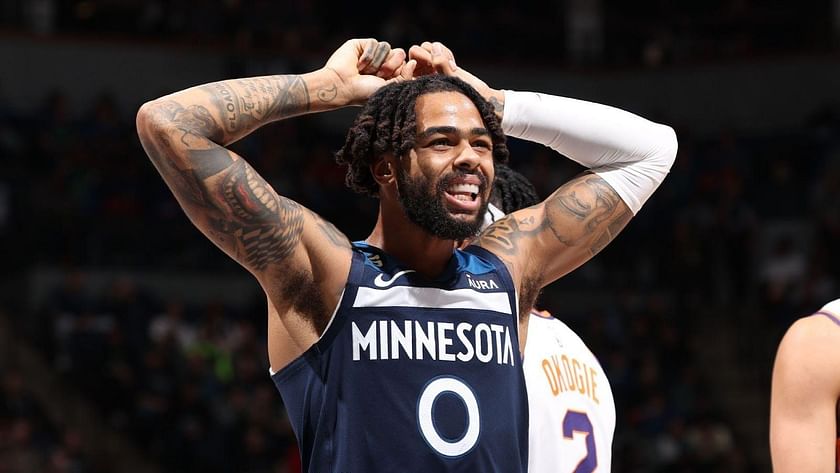 What is D' Angelo's Net Worth in 2023?
The net worth of D' Angelo Russell, is estimated to be around $25 million. His basketball career, investments and endorsements combine to make up his wealth.
D' Angeloo has been a very successful career until he started playing basketball. The Lakers first drafted him in the 2015 NBA Draft. He played for various teams and earned well in all the championships. His income during the 2021 season is unclear as the COVID-19 pandemic affected it. Russell loves travelling to distinct places daily, which is a crucial part of his luxury lifestyle.
Along with his basketball career, Angelo earns from his endorsement of many brands, including H&M - Hennes & Mauritz, 2K Sports and Li Ning. These sponsorships contribute to his wealth.
D' Angelo's Salary
Angelo started playing for the NBA in 2015 after being selected as the second overall pick by the Lakers. His salary for playing continued to grow over the years. Recently, he got an average annual wage of $29,331,375 based on a four-year contract with the Brooklyn Nets worth $117,325,500.
Russell got his first salary of $5,103,120 when he signed with the Los Angeles Lakers. In the next season, he got an average annual wage of $5,332,800, and this salary was raised over time. His salary increased considerably in the next four years, reaching $28,649,250 in the 2020-21 season. His career-high salary was during the 2021-22 season, which was $30,013,500. D' Angelo Russell has total earnings of approximately $108,965,728 that have been earned from his basketball career.
D' Angelo's Endorsements
Endorsements with various brands are another source of income for him. Angelo has many sponsorship deals with distinct corporations. He works as an endorsee for different brands, including H&M and Li Ning. Russell had a sponsorship deal with the famous shoe brand, Nike in 2015. This brand has also recruited some other famous players like Kobe Bryant, Kevin Durant and LeBron James.
He has earned an estimated value of around $6 million from endorsement deals. Along with these brands, Russell signed with the D'Wade signature sneakers "way of Wade". These endorsement deals have contributed a lot to his overall wealth.
D' Angelo's Investments
D' Angelo has earned a huge sum of money from his basketball career. Russell worked smart and decided to invest his earnings. But for this, he had to find advisors who would guide him to invest money and assist him in reaching short and long-term financial goals.
Angelo decided to invest in Pair Eyewear in December 2021. He invested nearly 60 million USD in this association. A total number of 13 investors raised funds for this company.
D' Angelo's Other Sources of Income
The American professional basketball player, D' Angelo Russell, does not have a long investment history. It seems that he has spent his earnings on his luxury lifestyle. He likes to travel to new places in a daily routine and usually spends a lot of money on such activities.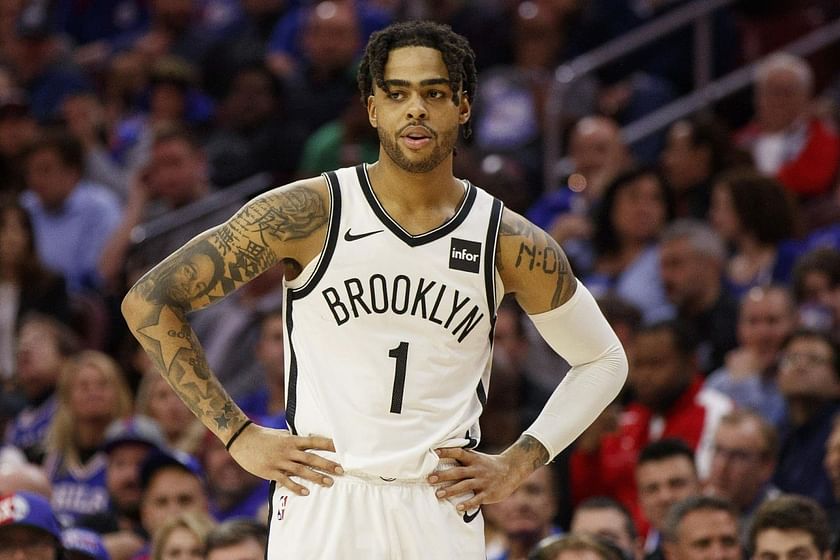 D' Angelo House
The NBA-Star, D' Angelo house is situated in Minneapolis. It is a 6,300 square feet property located in Minneapolis. It was an old-style house, so Russell renovated it according to his needs. Angelo wanted everything in black and white as it was his favourite theme. For this purpose, he contacted Tiffany Thompson, the interior designer.
All the corners of the house were re-designed. He placed a black Italian leather sectional sofa in the living room and cherry wood-coloured flooring throughout the house. The interior designer revealed that she got the inspiration for the colour through a visit to an island in Japan. This island is very dense and deeply wooded. Russell designed everything in the house with Tiffany Thompson, the interior designer.
D' Angelo's Cars
D'Angelo enjoys his luxury lifestyle in giant mansions. Along with this, he has a luxury car collection to ride on. He owns two Rolls Royce. In addition, Angelo owns muscle cars including a black Ferrari and a Red Audi R8.
Angelo can be seen driving his black Ferrari most of the time, as it is one of his favourite cars. He was spotted in the Ferrari when he signed the massive $117 million contract with the Golden State Warriors. Along with this sports car, Russell owns a white-colour 2016 Rolls-Royce Wraith. This car comes with gorgeous interiors. It has a 6.6 litre V-12 engine that produces 624 horsepower. He is the owner of another Rolls Royce in red.
D' Angelo's Charity Work
D' Angelo also stay active in social work. He saves the best for his hometown. He has established a foundation that provides an early Christmas for poor families. This association take low-income families shopping and makes their Christmas special. The main motive of this foundation is to ensure that these poor families are not alone. D' Angelo foundation has raised a huge sum for poor families and helped over 40 families.
D' Angelo Russell hosted his first basketball camp in 2019 in his hometown, Louisville, and it allowed many youngsters to play basketball. More than 300 kids joined this camp and played basketball. Russell claimed in a statement that he always wanted to do a camp like this but was never able to do it in a sustainable way.
FAQs
Q. How much does D'Angelo Russell make in a year?
A. D' Angelo makes an estimated value of $29,331,375 in a year.
Q. What is D'Angelo Russell's 2022 rating?
A. According to the latest reports of 2022, D'Angelo got a rating of 82 in the year 2022.
Q. What is D'Angelo Russell's career-high?
A. During the 2019-20 season, Russell scored a career-high 52 points in a match against the Timberwolves.
Q. How old is D'Angelo Russel?
A. Russell was born on February 23, 1996, and is now 27 years old.
Q. How tall is D'Angelo?
A. D'Angelo Russell is 1.93m. (6 ft 3 in) tall.
Q. When was D'Angelo drafted?
A. The NBA Star, D'Angelo Russel, was drafted in 2015 and was picked by the Los Angeles Lakers as the second overall pick.