By Drazen Jorgic
RIO DE JANEIRO (Reuters) - Australia's teenage Olympic champion Kyle Chalmers said he was bowled over by a video from NBA player Kevin Durant and a letter of support from Ian Thorpe before his sensational victory in the 100 metres freestyle on Wednesday.
•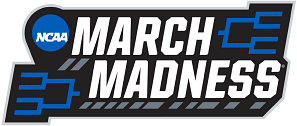 Chalmers, 18, was seventh at the 50m mark but mounted a stunning final length swim to snatch gold in the sport's blue riband event. He was the first Australian champion in the race since Mike Wenden in 1968.
After his victory, basketball fan Chalmers revealed an accidental encounter with Durant in Rio de Janeiro led to him receiving a personal video of support from the Golden State Warriors player.
"Last night I was walking over to my semi-final and Kevin Durant walked in front of me and to be honest with you, I almost vomited," Chalmers said. "My jaw dropped and I was that excited and nervous about it. It was just amazing for me."
Chalmers said before every race he watches Durant's Most Valuable Player (MVP) speech and another video montage of Durant's playing highlights, which has a "pretty cool song" in the background.
"Gary, our team manager, actually grabbed him last night and got a video of him saying he watched me swim and good luck, and stuff like that, which was really exciting," said Chalmers.
"They actually had to show it to me this morning because they knew I wouldn't be able to focus the night before my race," he added.
"It was amazing for someone like that to congratulate me and wish me luck. I'm very happy."
Chalmers' victory made him Australia's youngest swimming Olympic champion since Thorpe won gold at the Sydney Games aged 17.
In Australia, Chalmers has been compared to the "Thorpedo", who won five Olympic gold medals in an illustrious career.
Chalmers said Thorpe penned him a letter of support with sage advice on the eve of his final.
"He is someone who I've looked up to my whole life," said Chalmers.
"(He) gave me some advice leading into tonight to 'just take in every second of tonight and enjoy the moment', so that's definitely what I did."
Chalmers, the son of former Australian Rules player Brett, had until recently harboured a dream of following his father into the indigenous Australian football code, but was forced to choose between the sports last year when injuries piled up.
"To be able to come out there and do that tonight definitely proves that I chose the right sport and made the right decision," he said.
(Editing by Greg Stutchbury)