Born on March 4th 1990, Draymond Green is an American professional basketball player. Currently, Green plays for Golden State Warriors in NBA. He is an established NBA power forward who has a $60 million net worth. Green is a three-time NBA champion and three-time All-Star.
Growing up in Saginaw, Michigan, Green started playing basketball for Michigan State during his college times in 2005. Later in 2011, Green represented the United States in Summer Universiade men's basketball tournament in Shenzhen, China. Thereafter, he was drafted into NBA in 2012 as the 35th overall pick by Golden State Warriors. In NBA, Green started well and became the Defensive Player of the Year in 2017. He was also a member of the All-NBA-Second Team in 2016 and the Third team in 2017.
| | |
| --- | --- |
| Name | Draymond Green |
| Net Worth | $60 million |
| Age | 33 |
| Residence | San Fransisco, California |
| Position | Power Forward |
| Marital Status | Married |
| Source of Wealth | Basketball, Endorsement |
| Salary | $27,586,225 |
| Endorsements | Volume, Nike, Blink, TNT, Major League Fantasy |
| Endorsement Earnings | Approx $4 million |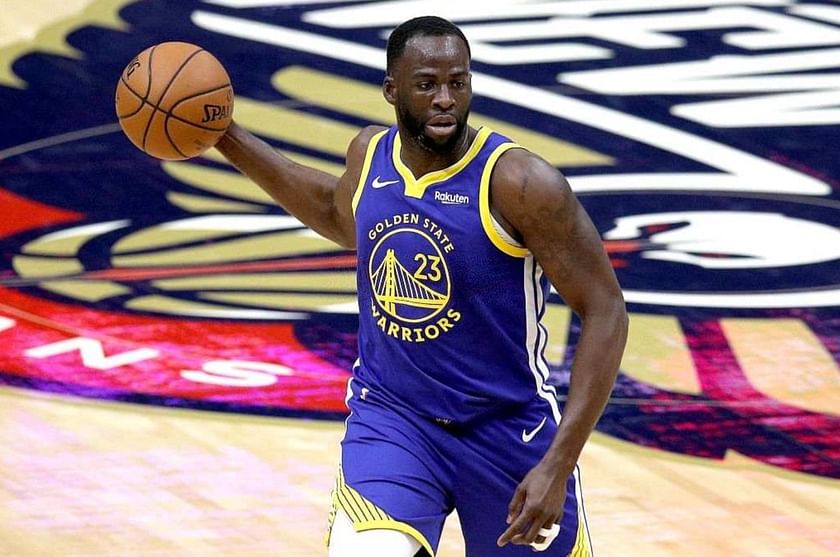 How much is Draymond Green's Net Worth in 2023?
The net worth of Draymond Green in 2023 is worth $60 million. His recent endorsements, investments and career contracts altogether combine up to make the total sum of his wealth possession.
Draymond Green had an overall successful career until he was first drafted in 2012. Green was an impact player for States, contributing his efforts to their championship victories in 2015, 2017, and 2018. Green is known to play multiple positions and is a good defensive player. From his huge net worth, he donated a large amount ($3.1 million) to Michigan State University). To date, this is the largest donation made by any athlete in their school/university history. Thereafter, the university used this donated money to build a new building for athletics facilities and create new scholarships.
Draymond Green's Salary
As mentioned above, Draymond Green started playing for NBA in 2012. Since he started, he has only played for one franchisee (Golden State Warriors). During these years, his salary continued to grow every year. He was paid his highest salary in his recently played session, i.e., $27,585,225.
Green received his first salary from Golden State Warrior in 2012-2013, which was around $850,000. The salary increased in the very next year to $875,500. In 2014-15, Green was paid $915, 243. But in 2015-16, there was a huge change in his salary when the Warriors won their championship. He was paid $14,260,870 in the same year, which then increased to $15,330,435 in 2016-17. In 2017-18 he received $16,400,000, in 2018-19 he got $17,469,565 and in 2019-20 he received $17,380,434. After his contribution to the 2018 NBA championship, his salary increased to $22,246,956, which then went to $24,026,712 in 2021-22. Recently in 2022, Green received $25,806 469, and now in 2023, he has received $27,586,225. The overall income that Green has generated from NBA is around $183,148,409 in 12 seasons.
Draymond Green's Endorsements
Endorsements are another source of income for Draymond Green. He is associated with various big companies as an endorsee. A report shows that Green has been associated with Nike for the last few years. But recent news shows that Green has now moved to Converse from Nike, whereas Converse is also a subsidiary of Nike.
Draymond Green earns around an estimated $4 million from his endorsements. Other than Nike and Converse, Green is also associated with Verizon, Hugo Boss, LARQ, Subway, and Mercedez Benz.
Draymond Green's Investments
Draymond Green is said to be smart in investing money. When he was first drafted by Golden State Warriors in the 2012 NBA, he earned $850,000 for his first season. This was a lot of money for a college student. Green had to find certain advisors who would guide him to invest the money and help him reach short and long-term financial goals.
Green has invested in SmileDirectClub and expects to increase this investment up to 40 times. SmileDirectClub is an orthodontics service provider that provides its services on the doorstep.
Another investment Green has made in recent years is in fitness-related companies. In 2018, Green signed a deal partnership with Blink Fitness. According to the deal, they are subject to open around 20 fitness spaces throughout the United States. Along with this, Green also invests in a line of supplements named "Performance Inspired".
In 2020, Green invested in Lobos 1707, a premium tequila company..
Along with Green, LeBron is also an investor in the company, who recently made it to be the first NBA player to become a billionaire.
Draymond Green's Other Sources of Income
Along with the provided investments, Draymond Green has more investments and runs businesses that help him generate more income. Green is a founding member of the company named 100K Ventures. The company aims to invest in small/growing companies in their early stages. The location of the companies is in or around Flint, Michigan.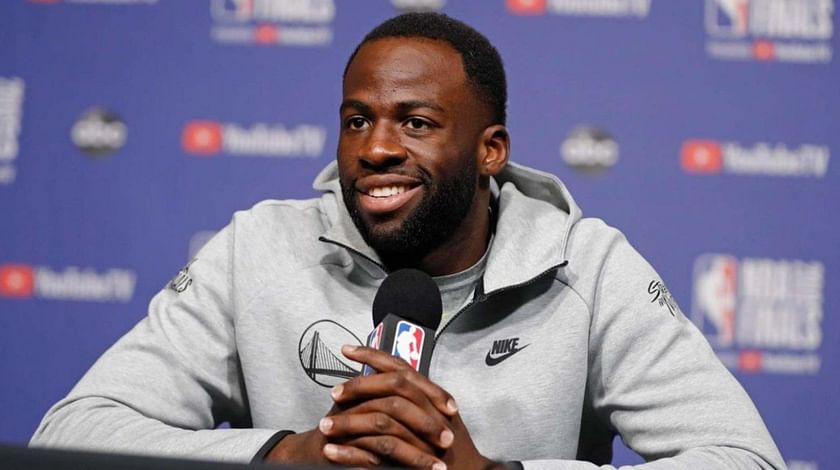 Draymond Green's House
Draymond Green owns a mansion in the Los Angeles area of Brentwood. He purchased the house for $9.6 million. The mansion was worth $10.2 million, but Green bought the house for a lower price.
The mansion was built in 2019 and is named "Timeless Georgian Colonial". It features all of the amenities, like a swimming pool and outdoor kitchen. The house contains a big living room, a large room to watch a game, with a grand entrance.
Along with this mansion in Los Angeles, Draymond Green also owns a penthouse in San Fransisco. The penthouse includes four bedrooms, five bathrooms, and a jetliner view of the city. The penthouse is worth $7 million.
Draymond Green's Cars
Draymond Green enjoys his lavish lifestyle in his big mansion in Los Angeles. Along with this, he also owns a luxurious car collection to ride on. Green is seen to be driving the Mercedes G-Class most of the time. Also, he owns all electrics from BMW, i.e., i3 and i7, etc., and an S-Class Coupe.
Draymond Green's Charity Work
The first charity Green made was in past when he donated $3.1 million to his University (Michigan University). Green is the first athlete to donate this large an amount to any university. Later this money was used to build a new building for athletics.
In 2016, Draymond Green joined The First Tee, becoming a partner with the company to help its impact towards affected and underserved communities in the area of Oakland, Hayward.
In 2017, Green was reported to take an active part in advanced race relations by joining RISE as an advisory board member. He also wore shoes stating Sideline's Racism during his matches. In 2019, he also participated in an anti-bullying campaign. The campaign was conducted by State Warriors.
FAQs
Q. What is Draymond Green's career high?
A. In 2014, against the Bulls, Draymond Green posted his all-time high points, i.e., 31 points.
Q. How much does Draymond Green makes in a year?
A. The reports say that Draymond Green earns around $25.8 million in a year.
Q. What is Draymond Green's 2022 rating?
A. Draymond Green gets 83 overall ratings, according to the latest reports of 2023.
Q. How old is Draymond Green?
A. Green was born on March 4, 1990, so he is 33 years old currently.
Q. How tall is Draymond Green?
A. Draymond Green is 2.01m tall, i.e., 6 ft 7in.