Giannis Sina Ugo Antetokounmpo is a Greek professional basketball player who plays for the Milwaukee Bucks in the NBA (National Basketball Association). Antetokounmpo is a physical specimen, whose size, speed, strength, ball-handling as well as nationality have earned him his nickname, "Greek Freak". He was selected 15th overall by the Milwaukee Bucks in the 2013 NBA Draft.
In under nine years, Antetokounmpo has become one of the most decorated basketball players of all time. During the 2016-2017 season, he was the leader in all five major statistical categories (scoring, rebounding, assists, steals, and blocks) for the Bucks. He also finished the 2016-17 season within the top 20 in all five major statistics and became the first player in NBA history to achieve this feat.
Antetokounmpo is also a six-time NBA All-Star and was a captain for the Eastern Conference's All-Star in 2019 and 2020 receiving the most votes. He won back-to-back NBA MVPs in 2019 and 2020 which put him in the elite company of basketball legends, Kareem Abdul-Jabbar and LeBron James, as the only three players to have won two MVPs before turning 26.
Antetokounmpo led the Bucks to their first NBA championship in 2021 which earned him a Finals MVP, helping him cement his legacy as one of the greatest players in the history of the NBA.
| | |
| --- | --- |
| Name | Giannis Sina Ugo Antetokounmpo |
| Net Worth | $70-100 Million |
| Age | December 6, 1994 (28 years) |
| Residence | River Hill, Wisconsin |
| Position | Power Forward |
| Marital Status | Unmarried |
| Source of Wealth | Professional Basketball, Investments and Brand Endorsements |
| Salary | $45 million approximately |
| Endorsements | Nike, Anheuser-Busch InBev, Come Ready Foods LLC, Gr. Sarantis S.A., Greek From Greece Café Cuisine, Mytilineos S.A., and TCL. |
Giannis Antetokounmpo Net Worth in 2023?
As of 2023, the Greek forward for the Bucks has a net worth of $70-100 million and is considered one of the highest-paid NBA players currently in the league.
Giannis Antetokounmpo's Salary
The NBA champion, earlier in 2016, signed a four-year contract of $100 million with the Milwaukee Bucks. In 2020, he extended his contract for five more seasons to $228 million, earning a salary of $45 million per year. Giannis' six-season salary amounts to a total of $256 million till now.
| | |
| --- | --- |
| Year | Salary/ year |
| 2021-22 | $39.3 |
| 2022-23 | $42.5 |
| 2023-24 | $45.6 |
| 2024-25 | $48.8 |
| 2025-26 | $51.9 |
Giannis Antetokounmpo's Endorsements
While Giannis has a lot of sponsorship and endorsement deals, his contract with Nike is the biggest brand deal he has signed. Nike initially sponsored the Greek Freak in 2016 for a $20,000 per year deal, which, following his breakout 2017 season, was upgraded to around $10 million per year. The 2017 multi-million dollar deal also came with a signature shoe. Nike first released the Zoom Freak 1 in June 2019, and following its success, Nike released the Zoom Freak 2 in 2020 which also sold like hotcakes.
This motivated Nike to release a Zoom Freak 3 in February 2022. Giannis also holds the accolade of being the first international player in the NBA to get a Nike shoe deal as well as the first international to get featured on the cover of a 2K game.
He is also sponsored by Anheuser-Busch InBev, Come Ready Foods LLC, Gr. Sarantis S.A., Greek From Greece Café Cuisine, Mytilineos S.A., and TCL (Technology Group Corp) as reported by Forbes. Antetokounmpo is the face of JBL, Hulu, Tissot, Kronos Foods, 2k Sports, T-Mobile.
Giannis Antetokounmpo's Investments
Giannis teamed up with American Football veteran Aaron Donald to create Ready Nutrition, a Pennsylvania-based sports drinks and snacks company that sells protein bars, sports drinks, and snacks. Giannis is also a stakeholder for Milwaukee's MLB team, the Milwaukee Brewers.
Giannis has 74k subscribers on YouTube. Despite his last video being posted almost 7 years ago, his videos are monetized so it is safe to say he earns a very small amount from Google AdSense.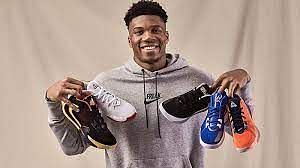 Giannis Antetokounmpo's House
Antetoukounmpo owns a $1.8 million mansion which he bought from an ex-Bucks player, Mirza Teleovic in Wisconsin. The mansion expands into 10,000 square feet
which comprises a two-story, five-bedroom mansion that features a guesthouse, a pool, a home theater, a games room, and a wine cellar in River Hill.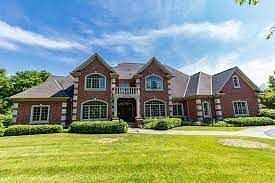 Giannis Antetokounmpo's Car
Antetokounmpo also has a small fleet of cars to his name. SportsZion reported he owns a black BMW i8 ($150,000) that he bought after appearing in an advertisement for BMW. Giannis also bought a silver BMW i8 ($150,000) for his brother. Last year, Giannis took to Instagram to show his then-recently purchased Land Rover Defender X ($80-90,000). It is also reported that he drove a $50,000 GMC Yukon during his rookie season.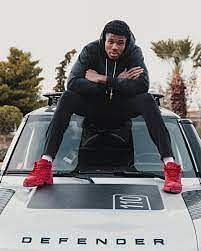 Giannis Antetokounmpo's Charity Work
Antetokounmpo actively participates in giving back to society and is a philanthropist. The Antetokounmpo brothers started the AntetokounBros Academy in 2019, with the goal of aiding underprivileged boys and girls to start their own basketball careers. This academy is sponsored by Nike as well.
During the COVID-19 outbreak, Antetokounmpo and his family donated 20,000 masks to people in Athens and Zografou, Greece as well as donated $100,000 to Fiserv Forum's staff who were left jobless due to the suspension of the 2019-20 NBA season.
FAQs
Q. How many 3s has Giannis made?
A. Antetokounmpo has made 485 three-pointers in his professional career.
Q. Antetokounmpo's height ?
A. The Bucks guard is 7 feet Tall (2.13m) and weighs about 110 kg or 243 lb. He plays the position of Power Forward and is a great defensive player on the perimeter.
Q. Is Giannis Greek by birth?
A. Giannis was actually stateless for the first 18 years of his life. As the son of Nigerian immigrants living in Greece, he did not have citizenship from either Nigeria or Greece. He got his Greek citizenship in May 2013 shortly before the NBA Draft.
Q. How big are Giannis Antetokounmpo's hands?
A. Coming in at 7 '0', it should be no surprise that Antetokounmpo's hands are a foot long (12 inches).
Q. Is Giannis Antetokounmpo Nigerian?
A. Giannis was born in Athens, Greece to an immigrant couple from Nigeria. He has Nigerian heritage but officially is Greek in terms of citizenship.