Russell Carrington Wilson is an American football quarterback for the Denver Broncosin the National Football League (NFL). He was born in Cincinnati, Ohio on November 29, 1988. He was skilled in both football and baseball, and in fact played baseball for North Carolina State University until 2010. Wilson played in the minor league for the Tri-City Dust Devils in 2010 and Asheville Tourists in 2011, as a second baseman. He is currently signed by the Somerset Patriots. He transferred to the University of Wisconsin to pursue football, where he led his team to the Big Ben title and also won the 2012 Rose Bowl, breaking a single-season FBS record for passing efficiency (191.8).
Russel Wilson was picked 12th in the third round (75th overall) in the 2012 NFL Draft. Since then, he had been an ace quarterback for the Seattle Hawks, winning the team a Super Bowl in 2013 and eight Pro Bowls (2013-2015, 2017-2020). He is one of only four quarterbacks in NFL history with a career passer rating over 100 and also holds the record for most wins by an NFL quarterback through nine seasons. He is the third quarterback to throw for 30 touchdowns in four consecutive seasons in NFL history. His skills and achievements have made him one of the best dual-threat quarterbacks in the league.
In 2019, he was the highest-paid player in the NFL with a four-year contract extension worth $140 million with the Seahawks. He was traded to the Denver Broncos in 2022 after Wilson broke out of the Seahawks team in the middle of the 2021 NFL season. Russell also owns part of the Seattle Sounders club of Major League Soccer (MLS), which won the title in 2019.
Who are Russell Wilson's Parents?
Russell Wilson was born to father Harrison Benjamin Wilson III and mother Tammy Wilson in 1988.
Russell's brilliance in football and especially baseball can be attributed to his paternal ancestry - Wilson's father too played both baseball and football during college, and his grandfather played football and basketball at Kentucky State University and was also the former president of Norfolk State University. The genes passed down to Russel's siblings too - Wilson's brother Harry played football and baseball at the University of Richmond while sister Anna played basketball for Stanford.
Who is Russell Wilson's Father?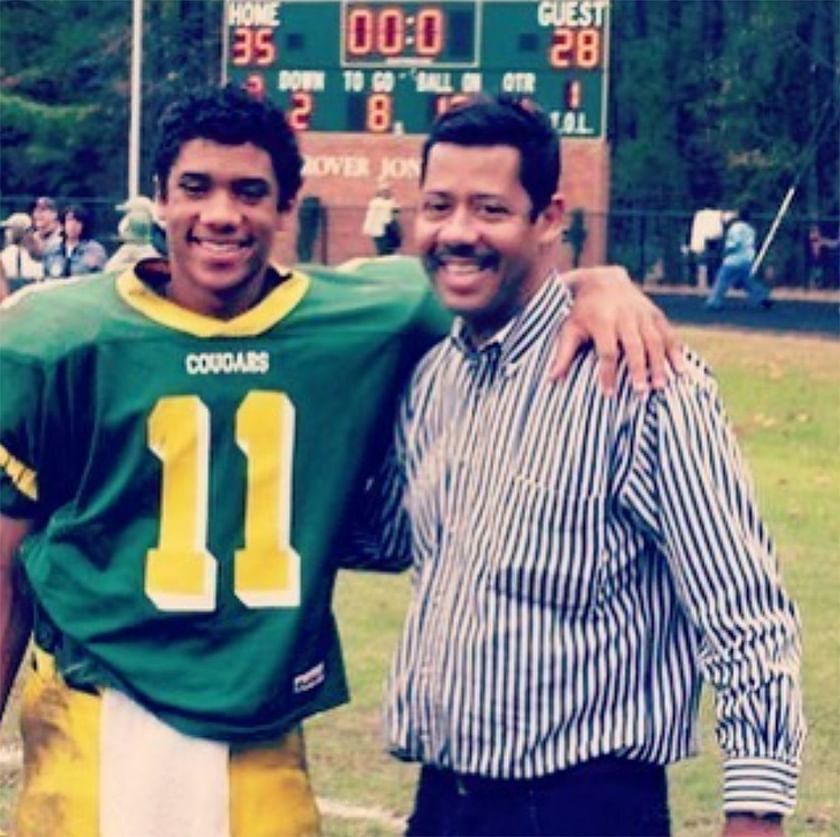 Russell's father, Harrison Benjamin Wilson III, was a football and baseball player at Dartmouth University. He was one of the few African American athletes on campus and helped start the first black fraternity in the university. He was a wide receiver in football and an infielder in baseball. He excelled both on-field and off-field. Harrison's desire to try out for the NFL after graduation was cut short when he was accepted into the University of Virginia Law School in 1977.
He played in the preseason for the San Diego Chargers but never made it into the team.He pursued law after graduating from the University of Virginia in 1980 and worked as an attorney. He was the executive director of the Hard Road to Glory Sports Hall of Fame.
However, he suffered from diabetes, an illness that eventually became the cause of his death on June 9, 2010.
Who is Russell Wilson's Mother?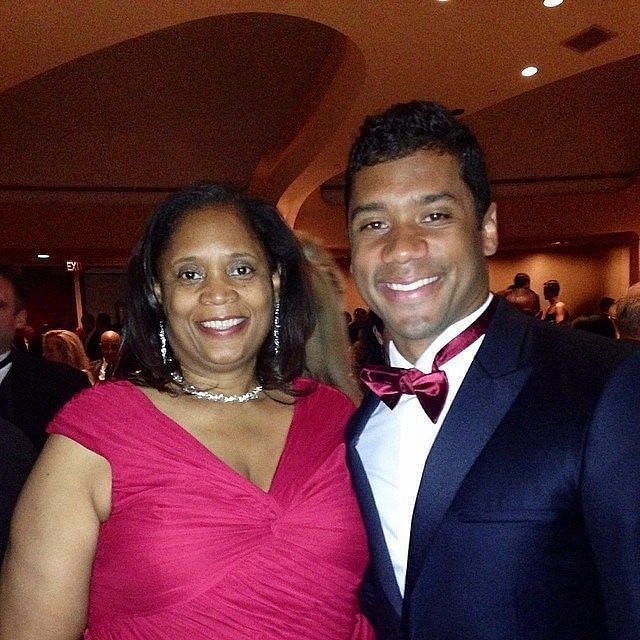 Russell Wilson's mother, Tammy nee Turner Wilson, is a legal nurse consultant. Not much is known about her past, other than her role in Russel's devotion to Christianity.
What nationality are Russell Wilson's Parents?
Russel Wilson's parents Harrison Benjamin Wilson III and Tammy Turner Wilson are American by birth. His parents are of African-American descent.
How old are Russell Wilson's parents?
Russell Wilson's father Harrison Benjamin Wilson III was born on November 9, 1954. He, unfortunately, passed away at the age of 55 after a prolonged battle with diabetes. Russel's mother Tammy Turner Wilson was born on November 4, 1959, and is 62 years old.