| | |
| --- | --- |
| Name | Bradley Emmanuel Beal |
| Net Worth | $40 Million (Approximately) |
| Age | 29 years (born June 28 1993) |
| Residence | Venice, California |
| Position | Small Forward |
| Marital Status | Married |
| Source of Wealth | Professional Basketball Player, Endorsements, Investment |
| Salary | $43,279,250 |
| Endorsements | Panini, Tissot, Nike, PepsiCo, Verizon, Old Spice |
| Endorsement Earnings | Approximately $ 2 million |
American professional basketball star Bradley Beal has a $40 million fortune. In June 1993, Bradley Beal was born in St. Louis, Missouri. He is a shooting guard who stands 6'5" and played for Chaminade College Prep, where he won the Gatorade Player of the Year award in 2011 and was also named to the McDonald's and Parade All-American first teams. He received the 2010 FIBA Under-17 World Cup MVP award. Beal played college basketball for Florida, where he was selected to the SEC All-Freshman Team and first-team All-SEC.
The Washington Wizards selected him with the third overall pick in the 2012 NBA Draft, and he has been a club member through the 2018 campaign. In 2013, Bradley Beal was selected for the NBN All-Rookie Team. In 2013 and 2018, Bradley Beal was a member of the NBN All-Rookie Team and an NBA All-Star. He earned gold medals at the 2009 FIBA Americas U16 Champions league and the 2010 Fiba U17 Championship.
'How much is Bradley Beal's Net Worth in 2023?
Beal, who has genuinely struggled to become a basketball champion, first learned about discipline from his mother. According to Forbes, Bradley Beal has a net value of $40 million when separating himself from the agreements of a basketball club like the Wizards.
He signed a five-year, $127 million maximum-level deal with the Wizards in 2016. Later in October 2019, he extended his deal with the same team for another two years and $72 million. And yet, Beal could still get another $270 million deal offer from the Wizards, according to Mark Bartelstein of Priority Sports and Entertainment.
Bradley Beal Salary
In 2022, Beal signed a $51 million, five-year contract with the Wizards. The agreement is valid through the 2026–2027 NBA season. His salary for 2023 is $43,279,250, and the player option for the final year of his contract is worth $57,128,610.
Bradley Beal Endorsements
Bradley Beal, a young basketball star with a massive physique, also appears in brand endorsements, making about $2 million annually. His primary sponsor, Nike's well-known sportswear company, significantly affects his worth.
Beal promotes numerous well-known companies, including Tissot, PepsiCo, Panini, and Verizon Communications, in addition to Nike's line of clothing and footwear.
Bradley Beal House
According to reports, Bean and his family live in a 12,000-square-foot mansion that serves as their primary residence in Bethesda, Maryland. The house itself is worth an estimated $7.8 million and has a tennis court and guesthouse.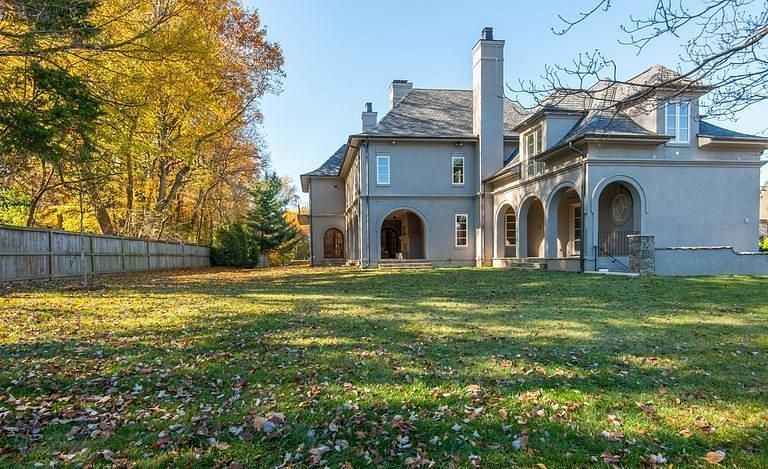 Beal, a two-time NBA All-Star, spent $6.8 million on one of the largest homes in hip L.A. Ultimately, this deal grew to be the biggest since November last year.
The couple had previously sold Steve Sails, a $3.5 million local pizza entrepreneur, their "starter" French Provincial-style McLean home.
Bradley Beal Car
Beal owns a few vehicles despite having a high grade for earnings, but he isn't particularly interested in spending his money on automobiles. He does it to save money for his family and the future.
The first vehicle on the list is a Porsche Panamera with custom wheels and a black exterior. This luxury car costs $87,200, but Beal may have paid more because he custom-made almost everything.
Likewise, the vehicle operates at 325 hp and gives off 168 mph at maximum speed.
The player also possesses another Porshe 911, but the precise model is unknown. Including its sleek look, the car runs at 379-443 horsepower and comes at a remarkable price of $99,200.
Bradley Beal Charity Work
The NBA honored Beal as a recipient of the 2018–19 Season-Long NBA Cares Community Assist Award in recognition of his commitment to and passion for the next generation of basketball players. For this reason, Beal was also given $25,000 to donate to the charity of his choice.
Beal spends his free time with RBHS students and basketball players, engaging in physical interaction and contributing to charity.
FAQs
Q. How tall is Bradley Beal?
A.The height of Bradley Beal is 1.91 m, or 6 feet 3 inches.
Q. What is Bradley Beal's age?
A. Bradley Beal, who is 29 years old today, was born on June 28, 1993.
Q. What is Bradley Beal's net worth?
A. Bradley Beal's net worth is $40 Million approx.
Q. What is Bradley Beal's position on the field?
A. Bradley Beal plays as the team's shooting guard.