LaMarcus Aldridge is an American professional basketball player who has played in the NBA since 2006. He was selected as the 2nd overall pick in the 2006 NBA draft and played for Brooklyn Nets last in the 2022 season. The 37-year-old NBA star made it to 7 All-Star games. The 5-time All NBA Team member is famous for his fade-away shots and early days with the Portland Trail-Blazers franchise.
| | |
| --- | --- |
| Name | |
| Net Worth | $40 Million |
| Age | 37 |
| Residence | California |
| Position | Center/Power Forward |
| Marital Status | Unmarried |
| Source of Wealth | Professional Basketball, Endorsements, |
| Salary | $2.64 Million (2022 with the Brooklyn Nets) |
| Endorsements | Nike, Panini, H-E-B Grocery, Gunn Automotive |
| Endorsement Earnings | $1.5 Million |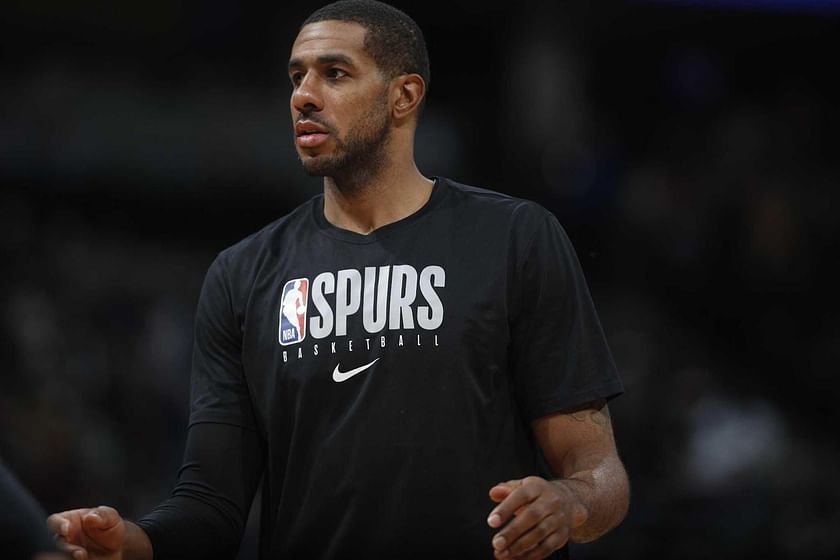 How much is LaMarcus Aldridge's Net Worth in 2023?
LaMarcus Aldridge's current net worth is $40 Million. The young and talented basketball pro reached his stardom during his early days with the Portland Trail Blazers. Known for his plays in the paint, LaMarcus was an effective mid-range shooter, thanks to his fade-away jumpers. His net worth reached $70 Million in just 8 seasons in the league.
Then 5-time All-Star later moved to San Antonio Spurs. He remained an important player in the franchise, so his net worth was constant during the mid-career years. But after various injuries and setbacks, LaMarcus Aldridge faced a game-time issue.
This hampered his star value and relatively affected his net worth also. Though Aldridge has retired from active basketball, his investments and endorsement deals help him to stay near the top of the net worth chart.
LaMarcus Aldridge's Salary
LaMarcus Aldridge is inactive in the league right now, wherein he last drew a $2.4 Million salary from the Brooklyn Nets in 2022. He had a 1 season contract with the franchise but was forced to retire in between following health issues. He returned upon clearance from the medical staff and gave some season-high performances for the Nets.
Aldridge's maximum contract value was with the San Antonio Spurs, where he signed a 2-year/ 50 Million contract in 2018. Earlier, he had a 4-season long contract with them for $84 Million. Aldridge spent 9 years with the Portland Trail Blazers and 6 years with the Spurs.
LaMarcus Aldridge's Endorsements
Aldridge has endorsement deals with Panini, H-E-B Grocery, Nike and Gunn Automotive. LaMarcus signed a Nike deal while playing for the Blazers. Aldridge wore the Nike sneakers for years before that and later signed with Jordan.
LaMarcus Aldridge played for the San Antonio Spurs and added Gunn Automotive to his endorsement projects. Like many other Spurs stars signing with Gunn Automotive, Aldridge was their addition in 2015.
LaMarcus Aldridge's Investments
Aldridge has an investment in "PickUp USA Fitness", the sports facility venture started in 2012 from LA which now has 15 centres around the US, with 3 more coming soon.
LaMarcus Aldridge's House
Texas-born LaMarcus Aldridge played in 3 different franchises and has leased homes in most of his stays with the teams. In his last stay with the Spurs, Aldridge owned a lavish mansion for $7 million in Newport Coast's Crystal Cove. He further sold it for $8.35 million.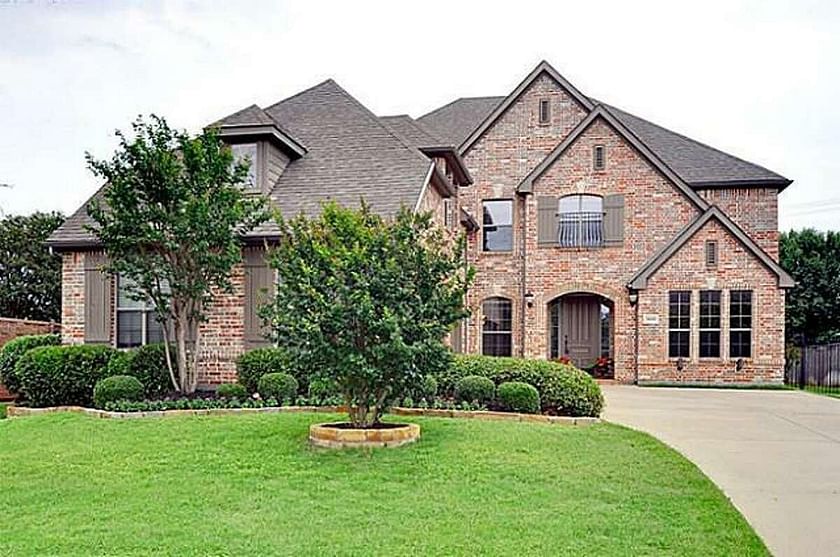 The six-time All-Star also lived and sold a three-story townhouse in Southlake, a suburb of Dallas. Though the price is unknown, the house was full of amenities to comfort the star player. It included a lounge and freestanding tub in the master suite. Above that, an expansive game room fills the top level.
LaMarcus Aldridge's Car
Superstar forward has great taste in cars too. LaMarcus Aldridge's cars collection includes many big names, including Tesla, Bentley Continental and Ferrari.
LaMarcus Aldridge's Charity Work
One of the highest-paid athletes in the league, Aldridge never shies away from charity work. Spending 6 seasons with the Spurs, Aldridge was heavily involved in their charity work.
LaMarcus Aldridge donated $100,000 to help improve and invest in local parks through the franchise drive. Also, Aldridge was part of the San Antonio food bank initiative where they intend to fight hunger through food distribution, programs, education & advocacy.
FAQs
Q. What was LaMarcus Aldridge's 1st salary?
A. Drafted in 2006, Aldridge earned $ 4,027,320 as his 1st season salary from the Trail Blazers.
Q. What was LaMarcus Aldridge's highest salary?
A. LaMarcus Aldridge was an All-Star player from his days with the Blazers. But he earned the highest paycheck with the Spurs in 2018, signing a 2year-$50 Million contract with them.
Q. Where does LaMarcus Aldridge rank in his salaries?
A. Aldridge earned $213 Million from the NBA and ranked 16th in the league.
Q. How long did LaMarcus Aldridge stay retired?
A. LaMarcus Aldridge was diagnosed with an irregular heartbeat. He took a break and returned to the league in the next season. Although he is currently not playing with any franchise, Aldridge is listed as a free agent.
Q. How many famous cars does LaMarcus Aldridge own?
A. LaMarcus Aldridge owns many cars, and some of his high-end vehicles are a Tesla, a Bentley Continental and a Ferrari.