| | |
| --- | --- |
| Name | Paul Clifton Anthony George |
| Net Worth | $120 Million (Approximately) |
| Age | 32 years (born 02 May 1990) |
| Residence | Los Angeles, California |
| Position | Small Forward |
| Marital Status | Married |
| Source of Wealth | Professional NBA Player, Endorsements, Investment |
| Salary | $42,492,568 |
| Endorsements | Nike, New Era, Bass Pro Shops, Tissot, Foot Locker, Gatorade |
| Endorsement Earnings | Approx $10 million |
Paul George is a Famous American basketball star. He presently participates in NBA basketball for the Los Angeles Clippers. George has been an NBA All-Star seven times. He varies between playing Power Forward, Shooting Guard, and Small Forward. He participated in numerous games throughout his tenure and enjoyed professional success.
He learned how to play basketball at an early age by training with his elder sister. He spent three years as a member of Tom Hegre's senior basketball squad in high school. He also participated in an Athletic competition for Pump and Run. During college, he played basketball for California State University, Fresno.
His professional career officially began when Indiana Pacers choose Paul George in the 2010 NBA lottery. He was a member of the squad through the NBA season of 2016–2017. From 2017 to 2019, he joined the Oklahoma City Thunder. In 2019, he joined the Los Angeles Clippers, his present club. He participated in the 2014 FIBA World Cup on behalf of the US national squad. He was a member of the American national squad in 2016, earning the gold medal at the Olympics in Rio de Janeiro.
'How much is Paul George's Net Worth in 2023?
Paul George also can boast about his triumph in the Olympics because he has all his chosen medals in his showcase. Paul George, the greatest professional basketball star in the world, is an American. His net worth is $120 million. According to several websites, the most well-known American professional basketball star, Paul George, has an estimated net worth of around $120 million (Wikipedia, Forbes, IMDB).
As mentioned, Paul George has a net worth of $120 million. He received a rookie deal and a signing incentive of $2 million when he signed with the Indiana Pacers. after completing his first year. A standard deal worth $30 million over three years was made available to him. Before the conclusion of this Agreement. Another five-year contract was being given to him for 70 million dollars.
Following the expiration of this deal, he joined the Oklahoma City Thunder, where his annual compensation was close to $20 million. After spending two seasons and $40 million with the Oklahoma City Thunder, he joined the Los Angeles Clippers.
He has a four-year, $80 million deal. He currently makes somewhere around $20 million a year. Paul George has collected more than $220 million in earnings from salaries. Paul George has made over $10 million in incentives alone. Mainly because he has nearly every squad, he contributed to two finals. Paul George additionally made about $10 million from brand endorsements.
Paul George Salary
George signed a five-year, maximum deal extension with the Pacers in September 2016 with a $90 million guarantee. After moving to the OKC Thunder, he re-signed with them on a four-year, $137 million maximum contract after the 2017–18 season. The LA Clippers extended George's deal for an extra four years and $190 million in 2019. He then signed with them in 2019.
He will make $42,492,568 in the NBA in 2022–2023 and $45,640,165 in 2023–24. He has a player option for the final year of the deal, and if he chooses to exercise it, he will earn $48,787,763 in 2024–2025.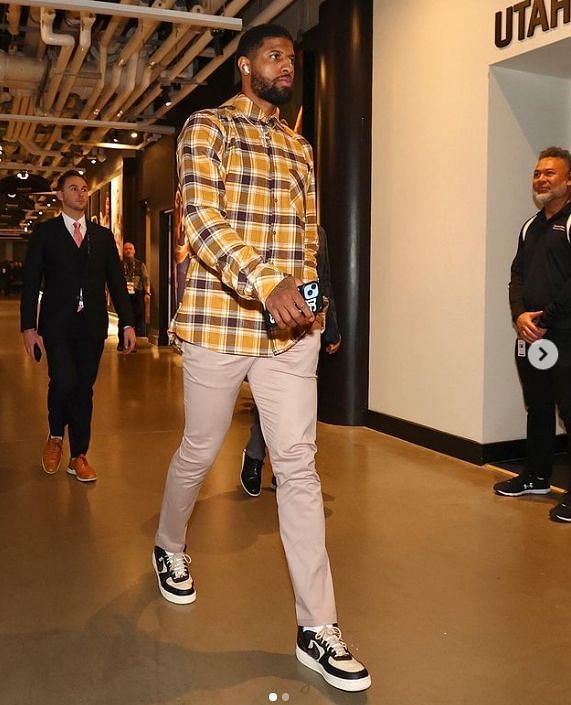 Paul George Endorsements
Paul George runs a YouTube channel with over 60k subscribers and has marketing agreements with numerous companies. Nike is George's primary sponsor. He is estimated to make $5.5 million from Nike every year. In addition, he became the 21st athlete to have his brand of signature shoes in 2017. His PG shoe brand is currently in its fifth edition.
Additionally, NBA players were well-known for George's second signature sneaker, PG 2, introduced in 2018. George, who loves headwear, collaborated with New Era to launch his own collection of custom hats. Paul George joined Gatorade as their brand representative in 2014. He has watched many of their ads since then. Moreover, Geroge has marketing agreements with NBA 2000. he served as the cover player for NBA 2021.
Paul George was one of the NBA players who invested in Tonal, which received about $110 million in additional financing. Additionally, AT&T, Foot Locker, and Bass Pro Shops are sponsors of George.
Paul George House
Paul George bought a home in Pacific Palisades shortly after switching teams to the LA Clippers from the Okhalama Thunders in 2019. According to reports, he spent $16 million on the home. The 10-room, three-story house has ten baths and 10,014 square feet of space.
Additionally, his home features an open floor plan, several unique features like an elevator, and a wine area with temperature control. The home's movie room, game room, bar, internal spa, exercise, and swimming pool are additional cool features.
In addition, George's house has a second swimming pool with a waterfall base, an outdoor kitchen, and a part of a basketball court. George effectively sold the Hidden Hills home in December 2020 after listing it for sale in July. Later, French Montana paid $8.4 million for the 1.35-acre estate.
Paul George Car
The Ferrari 458 Spyder is among George's most costly and desirable automobiles. In 2014, he spent $370,000 on a vehicle with a 0-60 time of 3.7 seconds.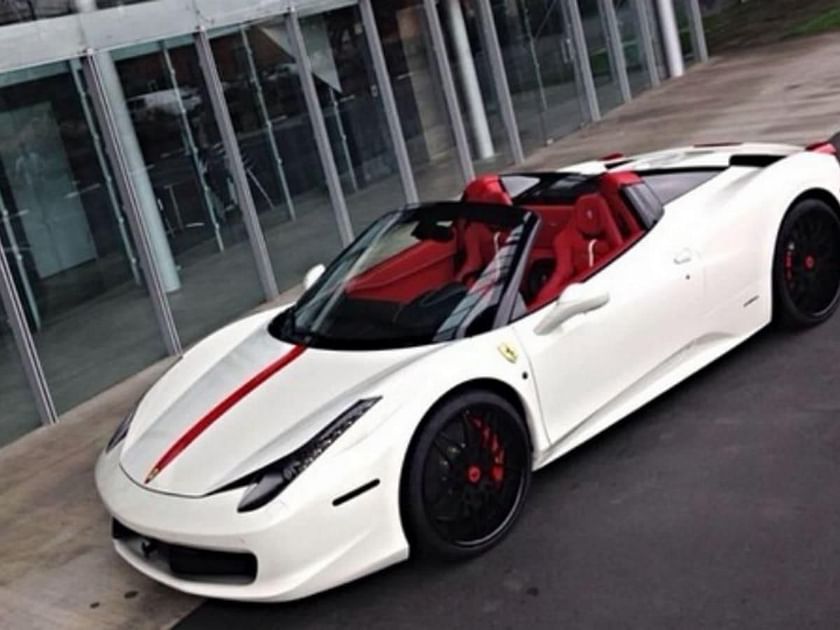 On Mother's Day in 2018, he also gave his fiancée a brand-new Land Rover.
Paul George Charity Work
The Paul George Foundation, which George founded, carries out several funding activities and projects intending to help different groups, including The sponsorship of the OKFITS programs at thirteen schools was revealed by the organisation in 2019. The organisation worked with the American Stroke Association to hold the yearly Christmas luncheon for stroke patients in addition to many other charitable endeavours.
FAQs
Q. How tall is Paul George?
A. The height of Paul George is 2.06 m, or 6 feet 9 inches.
Q. What is Paul George's age?
A. Paul George, who is 32 years old today, was born on May 02, 1990.
Q. What is Paul George's net worth?
A. Paul George's net worth is $120 Million approx.
Q. What is Paul George's position on the field?
A. Paul George plays as the team's shooting guard.