Mike Alex Conley plays point guard for the Minnesota Timberwolves in the National Basketball Association. The professional American basketball player was born on October 11, 1987 in Fayetteville, Arkansas. Conley started playing in the NBA league in 2007 after being drafted by the Memphis Grizzlies in the 2007 NBA draft. After spending 12 seasons with the Grizzlies, Mike joined the Utah Jazz in 2019 and then the Minnesota Timberwolves in 2023. Earlier, Mike Conley attended Lawrence North High School in Indianapolis and then the Ohio State University in 2006 and 2007. He averaged 11.3 points as a freshman at the university and led his team to a Big Ten conference championship.
| | |
| --- | --- |
| Name | Michael Alex Conley |
| Net Worth | USD 70 million |
| Age | 35 years |
| Residence | Columbus, Ohio |
| Position | Point guard |
| Marital Status | Married |
| Source of Wealth | Basketball, endorsements |
| Salary | USD 21 million (2021-22) |
| Endorsements | Nike, Toyota Motors, Vivint Smart Home |
| Endorsement Earnings | USD 1 million |
How Much is Net Worth of Mike Conley in 2023?
As of 2023, the net worth of Mike Conley is estimated to be USD 70 million. He is one of the highest-paid basketball athletes and earns a massive fortune from his NBA career, endorsements and other investments.
In 2016, while playing with the Memphis Grizzlies, Mike Conley signed a deal with the franchise worth USD 153 million. It was then the biggest professional agreement in NBA history. Further, Mike received an annual salary of 26 million US dollars in 2016-17 and 30.5 million US dollars in 2018-19. In addition to that, Conley also does multiple brand and product endorsements to add more figures to his net worth. Nearly USD 1 million comes from his off-the-court activities. With significant improvements in his game and skills, Mike Conley is likely to earn even better fortune and prestige in the coming years.
Mike Conley Salary
In terms of salary, Mike Conley earned USD 21 million as a salary in the 2021-22 NBA season. In the previous season, he got 34.5 million USD as a salary. Through the first 5 NBA seasons of his career, Conley earned US$3.3 million, US$3.6 million, US$3.8 million, US$4.9 million and US$6.6 million, respectively. He also signed a whopping US$153 million deal with the Grizzlies for five years. It helped him to get richer and his net worth grew incredibly. In 2016-17, Mike earned US$26.5 million which rose to US$30.5 million in the 2018-19 season. It was also his last season with the Memphis Grizzlies.
Mike Conley was traded to the Utah Jazz in 2019. He earned USD 32.5 million as a salary in his first season with the franchise. In the following season, Mike was paid US$34.5 million and US$21 million in the next season. Overall, Mike Conley continues to thrive magnificently in his NBA career in terms of skills, popularity and income.
Mike Conley Endorsements
Brand endorsement is another way the basketballer finds interesting to earn more wealth. He is a pretty famous NBA athlete since his enrollment in the professional league. Throughout his career, Mike joined hands with several companies and brands to promote their products and services.
Currently, the professional basketballer has several brands to endorse. In 2016, the famous shoemaker Adidas approached him but Mike rejected the deal to favor Nike's Jordan brand. He has been seen wearing Jordan shoes on the court during his games. Besides promoting the shoe brand, Mike Conley also features Toyota Motors and Vivint Smart Home in endorsements. Conley started his professional NBA career in 2007 when Memphis drafted him in the 2007 NBA draft. Since then, Mike has gained many accomplishments in his career to attract international brands for promotion purposes. Reportedly, Mike Conley earns approximately USD 1 million from brand endorsements alone.
Mike Conley Investments
For the famous basketball star, there are some other mediums to earn mammoth money. Mike Conley is already making huge fortunes from his professional NBA career. When he joined the NBA professional league, the Memphis Grizzlies was the first team who acquired Conley. They drafted him in the 2007 NBA draft under a multi-year contract. Mike spent 12 seasons with his first team in the NBA before moving to the Utah Jazz in 2019. However, he stayed with the Jazz only for 3 years and was traded to the Minnesota Timberwolves on February 9, 2023.
Forbes included Mike Conley in its list of the world's highest-paid athletes in 2020. He got slot number 71 on this list. He is successful in amalgamating great wealth due to his massive consecutive contracts with his NBA teams. Also, he is reportedly earning at least USD 1 million through various endorsements. Additionally, Mike also has made some investments in several business startups and established firms. His caliber is likely to lay a positive impact on whatever team he is playing for to earn more name, fame and wealth.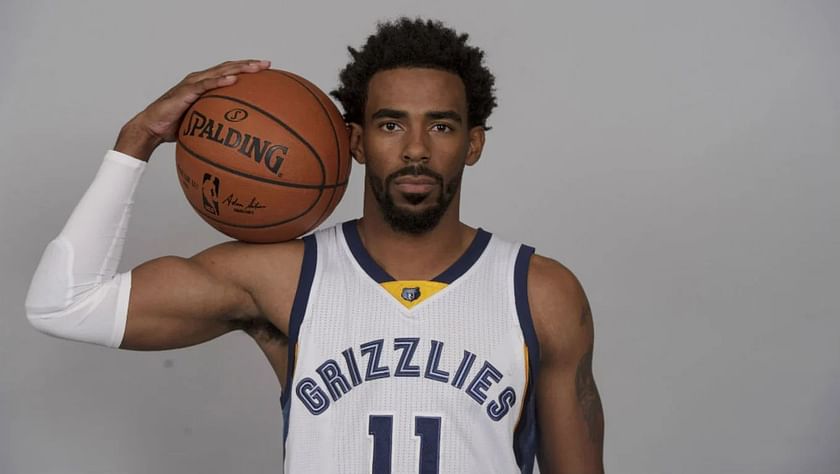 Mike Conley Other Sources of Income
Grand success on the basketball court unlocks a variety of ways for Mike Conley to earn wealth. His professional NBA career is the primary source of income for him. Since his inauguration in professional basketball in 2007, he has continued to climb new heights with every new contract in his career. From 2018 to 2021, Mike Conley registered a net worth growth of USD 47 million, USD 52 million, USD 57 million and USD 63 million, respectively. His current net worth is approximately USD 70 million.
In other sources of income, Mike Conley shows his interest in buying real estate properties. He is a good investor and knows the tricks to multiply his fortune through different channels. The pro basketballer is speculated to have invested in bonds and equity stakes as well. Brand endorsements are also serving him with impressive income figures to mount more wealth to his account. He is already promoting giant companies in their fields, including Nike, Toyota Motors, Vivint Smart Home, Mountain Dew etc. Well, Mike Conley is likely to add more sources of income to his portfolio to stay among the top earners from the basketball world.
Mike Conley House
In terms of residential properties, Mike Conley owns some houses in different cities. He has a beautiful mansion in Memphis, Tennessee worth USD 1.13 million. This house is pretty spacious, covering more than 6600 square feet of area. Similarly, Conley owns another mansion in Collierville that is spreading through a 7100 square feet area. It was built in 2006 with amazing interiors and exteriors. It comprises four bedrooms, 7 bathrooms along with a spacious and fully-equipped kitchen. Also, the mansion has an outdoor pool with a hot tub and open grill. The Collierville-based mansion is worth USD 1.85 million.
Mike Conley Cars
Like many other pro NBA players, Mike Conley also loves to drive luxury four-wheelers. In his massive collection of cars, he contains some of the global brands to exhibit his stardom more fascinatingly. Currently, Mike Conley owns Range Rover, Maserati Quattroporte and Tesla Model S. Conley often adds new vehicles to his fleet of cars to enjoy more rides with different tastes.
Mike Conley Charity Work
Mike Conley helps people through philanthropic activities as well. He shows his enthusiasm during tough times like the pandemic and comes forth to donate millions of dollars to needy people. Conley donated USD 200,000 to 5 different charity organizations in five states. It is aimed to support people who were bereft of homes and witnessed food insecurity too.
The NBA pro star donated USD 500,000 to the Methodist Comprehensive Sickle Cell center in 2019. Mike has a special place for children in his kind heart. He endeavors to promote children's education with massive charity amounts to provide them with essential equipment. Reportedly, Conley supplied laptops to 90 students along with a one-year internet subscription to help them sign up for summer programs online.
FAQs
Q. How tall is Mike Conley?
A. Mike Conley's height is 6 feet and 1 inch (1.85m). His body weight is 79kg (175lb).
Q. What is the birth date of Mike Conley?
A. Mike Conley was born on October 11, 1987 (35 years) in Fayetteville, Arkansas, US.
Q. How many NBA championships has Mike Conley won in his professional basketball career?
A. Mike Conley has been playing professional NBA basketball since 2007. However, he is still waiting for his first NBA title in his career. Conley became NBA All-Star in 2021.
Q. Who is the girlfriend of Mike Conley?
A. Mary Peluso was Mike Conley's girlfriend. The couple got married in 2014 and are currently living together. They have three sons.
Q. What is Mike Conley's current net worth?
A. As of 2023, the net worth of Mike Conley is estimated to be USD 70 million.