Caleb Farley said a lack of testing and precautions against coronavirus at Virginia Tech led him to become the first 2021 NFL Draft prospect to skip the 2020 college football season.
Last week Farley announced he would not play for Virginia Tech in 2020 and would instead focus on his preparations for the draft.
•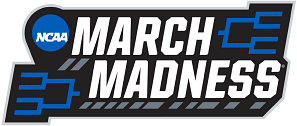 The college football season is still up in the air, with major conferences committing to playing conference-only schedules in 2020.
Set to be one of the top cornerback prospects in the 2021 draft class, Farley had hoped to separate himself from the pack in his second season at the position having converted from wide receiver.
However, having lost his mother to cancer, Farley came to the decision to focus on the pros out of a desire to not put his father at risk from COVID-19.
Writing in Peter King's Football Morning in America column for NBC Sports, Farley explained: "This year at Virginia Tech, at our workouts, I started having deep concerns about staying healthy. Guys were going home, going to Myrtle Beach, coming back to campus, and we weren't getting tested.
"We're all together, working out, close to each other, and you have no real idea who might have it, if anybody might have it. One day I looked around, and we were like 100-deep in our indoor facility, no masks. My concern grew more and more.
"I started being really conflicted about playing. What this came down to is, I lost one parent. My dad is so important to me. Growing old with him means so much to me, more than football. I don't know what I would do if I contracted it and gave it to him, and he passed.
"I couldn't live with that. Part of me thought, I put all my eggs into this basket since I was six years old... just suck it up and play. Try to stay safe. But I couldn't ignore all the doubts in my head.
"People say I could have waited till the NCAA cancelled the season and then just not play. Or play a few games and then announce I was opting out. But I couldn't do that.
"I knew what I had to do. So last Monday night, I went to Coach [Justin] Fuente's office. I was so nervous. I just took a deep breath and told him my decision.
"He tried to talk me out of it. But I was firm. What I will always respect about Coach Fuente is, he said he loved me and will always be a Caleb Farley fan. That meant the world to me.
"So now I'll spend time training for pro football. I'll get ready for the scouting combine. What will the NFL think of my decision? I don't know.
"I haven't heard from anyone in the league. It's kind of scary to think about it. If the NFL looks at this and doesn't like it, I will just have to prove to them how dedicated to football I am.
"I will look NFL scouts and GMs in the eye and tell them my story. I don't know if it will hurt me. But I do know when I get in the league, I have the ability to play ball with anyone on this earth."
A Virginia Tech Athletics statement released on Monday said: "All Virginia Tech student-athletes are tested for COVID-19 and screened before being cleared to participate in any athletic activities. In addition, follow-up testing protocols are performed on a regular basis in accordance with Centres for Disease Control, ACC and NCAA recommendations."
It added that: "Student-athletes and staff have been issued personal protective equipment to wear in indoor areas."
However, Farley is not the only player to have concerns about the 2020 college football season. A group of players in the Pac-12 conference last weekend threatened to boycott the season unless their demands over safety while playing amid the pandemic, fighting racial injustice and fair compensation are met.
"I don't know if I will be the first of many college players to opt out," Farley wrote. "I know a lot of guys are thinking about it and trying to build up the courage to do it.
"I just hope the testing in college football will be available and it will be frequent. Because there's no way of knowing what you're signing up for if there's not a good testing program."