Michael Strahan is a former American football defensive end in the National Football League (NFL). He was picked 40th by the New York Giants in the second round of the 1993 NFL Draft.
After an illustrious 15-season career, Strahan retired in 2008. He was inducted into the Pro Football Hall of Fame and Black College Football Hall of Fame in 2014.
Post retirement, Michael became an analyst on Fox NFL Sunday alongside other former NFL players such as Terry Bradshaw and Howard Long. In 2012, he replaced Regis Philbin on Live! With Kelly and Michael and also won two Daytime Emmys for Outstanding Talk Show Host.
In 2018, Strahan began co-hosting Strahan, Sara and Keke - a daytime talk show spin-off of Good Morning America.
Michael Strahan has four children from two ex-wives. Despite having different mothers, the children share a close bond with each other as well as with Strahan.
Who are Michael Strahan's Kids?
Michael Strahan is the father to four children, three daughters and a son. He had a daughter Tanita and son Michael Jr. with his first wife, Wanda Hutchins, whom he married in 1992. After his divorce with Hutchins in 1996, he married Jean Muggli in 1999, and had twin daughters Isabella and Sophia.
Tanita Strahan
Michael Strahan's first daughter Tanita was born on November 10, 1992 in Germany, where she lived most of her life with her mother Wanda Hutchins and younger brother. She is an American of mixed descent. After she graduated from the Fashion Institute of Design and Merchandising in LA with a degree of Associate in Arts - AA, Design and Visual Communication, she became a self-employed visual artist. She sells her artwork on her website. The 29-year old also runs a Youtube channel The Infinite Finesse Podcast. She has been dating Calenta Mincey, who is also an artist and singer.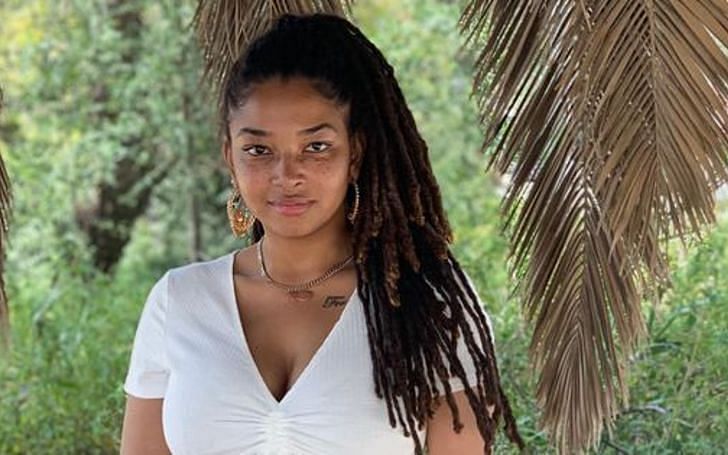 Michael Strahan Jr.
Michael Jr. is Tanita's biological brother. He was born in 1995 and lived in Germany with his mother and older sister. Michael Jr. is 27-years old and has a degree in psychology from the University of Texas at San Antonio. He lives in New York.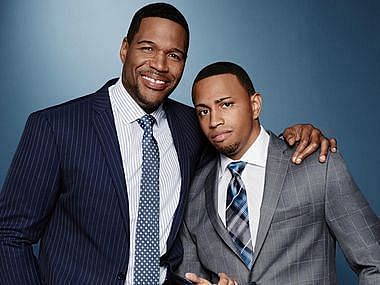 Image Source: Dallas Morning News
Isabella and Sophia Strahan
Michael's beautiful twin daughters Isabella and Sophia were born on October 28, 2004, to ex-wife Jean Muggli. They were recently seen endorsing their dad's signature clothing line COLLECTION at JCPenneys. The duo has made appearances at Good Morning America, hosted by their father. They share an interest in horse riding.
Isabella Strahan has now established herself as a professional model and she was recently celebrated by Michael Strahan during her runway show for Sherri Hill Fashion Show. Isabella Strahan is quite athletic like her father, a volleyball player, and an equestrian too.
Watch: Micheal Strahan cheering for his daughter Isabella's debut runway appearance
Sophia Strahan, Isabella's twin, is also an equestrian like her sister. She has been competing in various horse riding competitions from a young age. She has won blue ribbons in some of the most prestigious horse riding shows in the East Coast. She currently lives in Los Angeles.
Image Source: AmoMama
Also Read: Michael Strahan's Net Worth