Few people have worked behind the scenes but have left as much of an impact as Bobby Beathard did in the NFL. The legendary executive won four Super Bowls with two different franchises before retiring in 2000. He was inducted into the Pro Football Hall of Fame in 2018.
Robert King Beathard Jr. was born in Zanesville, Ohio, on Jan. 24, 1937. After a career in a variety of offensive and defensive positions on the Cal Poly football team, he went undrafted into the NFL. He was part of the Washington Redskins and San Diego Chargers practice squads, two teams he managed later in his career.
He started his career as a scout with the Kansas City Chiefs in 1960s before moving to the Atlanta Falcons in the same capacity. In 1972, he became the director of player personnel for the Miami Dolphins. The team went on to win Super Bowls VII and VIII during his tenure.
•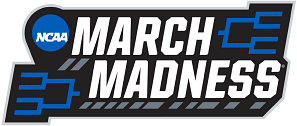 His success in Miami persuaded Washington to hire him as its general manager in 1978. He would remain with them till 1988 and oversee winning Super Bowls XVII and XXII. Even after he left, Washington's 1992 Super Bowl win came largely due to a roster consisting of many of the players he was responsible for bringing to the franchise.
He then joined the San Diego Chargers in 1990 before retiring in 2000. With the Chargers, he came close to winning a Super Bowl but lost the XXIX edition to the San Francisco 49ers.
Due to his contributions, he was inducted into both the Pro Football Hall of Fame and the Chargers Hall of Fame in 2018. In 1988, his alma mater, the Cal Poly Mustangs, also inducted him into their Athletics Hall of Fame.
He died from Alzheimer's Disease in Franklin, Tennessee. He was 86.
Bobby Beathard casts a long shadow in the NFL
Beyond his own achievements, Bobby Beathard came from a family which was inextricably linked with the NFL.
His brother, Pete Beathard, played as a pro football quarterback with the Kansas City Chiefs, Houston Oilers, St. Louis Cardinals, Los Angeles Rams and Oakland Raiders, among other teams. He won the AFL championship in 1966 with the Chiefs.
Bobby Beathard's grandson, C.J. Beathard, is an NFL quarterback. He was drafted by the San Francisco 49ers in 2017 and has been with the Jacksonville Jaguars since 2021.
Edited by Joseph Schiefelbein