Australian Open Tennis Articles
Roger Federer It was just another day at work for Roger Federer. Having won the Dubai Duty Free Tennis Championships two weeks ago, it must have ...
Stanislas Wawrinka posing with the Australian Open trophy The 2014 Australian Open will remain etched in our memories for a long time to come. ...
Madrid, Feb 5 (IANS/EFE): Spanish world No. 1 Rafael Nadal said the Australian Open final, which he lost to Switzerland's Stanislas Wawrinka, ...
A couple more Li Na items before we get into the Olympic season… A video doing the rounds shows Li being slapped by a local sports official back ...
Rafael Nadal during the medical timeout for his back injury during the Australian Open 2014 final against Stanislas Wawrinka Sport, as we all know, ...
Serena Williams So the year's first Grand Slam, the Australian Open, has finally culminated with maiden winners in both the men's and ...
There are some moments in life that make you realize the value of intangible but inspirational factors like courage, determination, hope, respect ...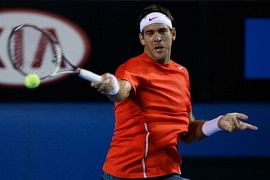 Juan Martin del Potro Fate and talent are strange bedfellows; even in proximity they can often baffle their host by straying in opposite ...
Among the surprise winners, major upsets, scorching heat and inspirational stories, the Grand Slam of Asia-Pacific has given us a lot of memorable ...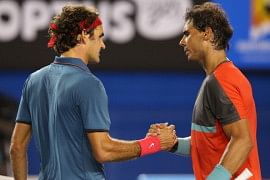 Roger Federer and Rafael Nadal after the completion of their semifinal match at the 2014 Australian Open Dear Rafa, The dust is only just settling ...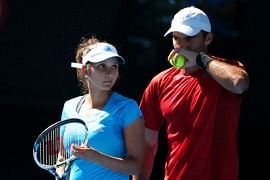 Sania Mirza of India and Horia Tecau of Romania Although Indian ace Sania Mirza lost convincingly with partner Horia Tecau in the mixed doubles ...