| | |
| --- | --- |
| Name | Jay Christopher Cutler |
| Net worth | $30 million |
| Age | 39 (born April 29, 1983) |
| Residence | Franklin, Tennessee |
| Profession | NFL Quarterback (retired), Fox Sports Commentator, reality TV |
| Marital status | Divorced (2020) |
| Spouse | Ex-wife Kristen Cavallari (married 2013-2020) |
| Children | Camden Jack (born August 8, 2012), Jaxon Wyatt (born May 7, 2014), and Saylor James (born November 23, 2015) |
| Source of wealth | NFL |
| Salary | $22.5 million |
| Endorsements | None |
| Endorsement Earnings | - |
Former quarterback Jay Cutler has had an unremarkable career during his 12 seasons playing for different teams in the National Football League (NFL). He was drafted by the Denver Broncos in the first round of the 2006 NFL Draft, 3 years after which he was traded to the Chicago Bears - his childhood dream team.
He played as starting quarterback for the Bears through eight unsteady seasons and although he made a number of personal records, his career with the team did not bode well. In 2017, he was released when his 7-year contract with the Bears came to an end, and he announced his retirement from professional football.
Cutler joined Fox Sports as an NFL sportscaster after retirement. In August that year, Miami Dolphins' quarterback suffered a grievous injury, which opened up an opportunity for Cutler to make a comeback with a one-year contract with the team worth $10 million. Shortly after, he decided to retire again the following season.
Jay Cutler divorced his wife of seven years, TV personality Kristina Cavallari, in April 2020.
The two have three children; sons Camden Jack and Jaxon Wyatt and daughter Saylor James.
How much is Jay Cutler Net worth in 2022?
According to Celebrity Net Worth, The retired quarterback has a net worth of an estimated $30 million. He earned $48 million from his first six-year contract with the Broncos, including $11 million in bonuses alone. His two-year contract with the Bears was worth $30 million, followed by a seven-year extension worth a whopping $126 million. He later signed a one-year contract with the Miami Dolphins for $10 million.
Jay Cutler Salary
Cutler has amassed $127,874,999 over the course of his 12 year NFL career. In 2014, Cutler was the highest-paid quarterback in the NFL, earning $22.5 million in salaries alone. He was paid $54 million, the highest salary of his career, with the Chicago Bears.
Jay Cutler Endorsements
Unlike other quarterbacks that have their faces plastered across billboards and on TV, Cutler has refrained from endorsing brands.
Jay Cutler House and Car
Jay Cutler bought a $4.25 million 11,000sq.ft mansion in Lake Forest, Illinois in 2014, and sold it in 2017 at a loss of almost $600,000. He purchased another larger mansion in Nashville, Tennessee for $5.3 million in 2012 but sold this too in 2020, after his divorce. They have another 35-acre house in Nashville, worth $4.2 million.
Cutler stands out yet again from other athletes in the league - unlike his counterparts with sportscars, he drives a Chevy 2500 conversion van. He also owns a Cx9 Mazda.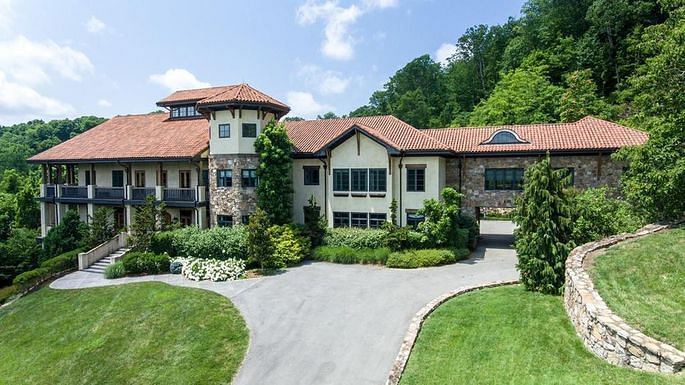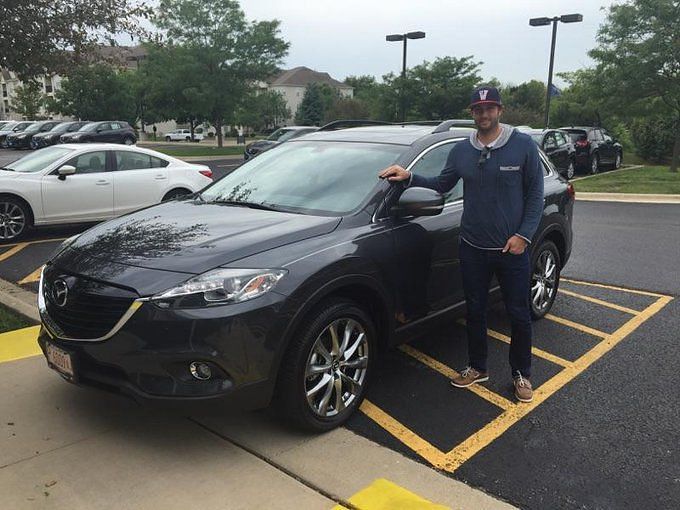 Jay Cutler's Charity Work
Culter, a type 1 diabetic, started the Jay Cutler Foundation in 2007 that helps at-risk youth through education and empowerment. The athlete also works with a Denver-based organization, "Dedicated to Diabetes", that raises awareness on diabetes. In 2009, he partnered with Eli Lilly and Company to donate $1000 for every touchdown he scored and $100 for every pass toward the ADA's Camp Scholarship and fund the education of a student for a week.
How much did Jay Cutler make in his career?
Through the span of his 12-year career as a quarterback for three teams in the NFL , Jay Cutler has earned a total of $127,874,999.
What does Jay Cutler do for a living now?
Cutler became an NFL commentator after retiring in 2017. He also starred in a reality show with his ex-wife Kristina Cavallari, called Very Cavallari. He is currently at home and spends his free time farming.
How Much Does Jay Cutler Make a year?
Jay Cutler made approximately $22.5 million through his career in the NFL.
Other Similar Pages