Ligue 1 Articles
Yaya Toure leads all mid-fielders in the EPL this season in terms of goals scored. The Ivorian has netted 18 times this season. French champions ...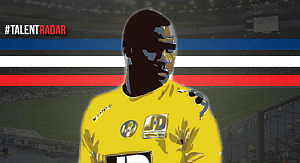 Outside of the Boot
Apr 18
This list contains the Best Young Ligue 1 Players in the 2013/14 season. Note that the players that qualify as 'young' are those that were 21 at ...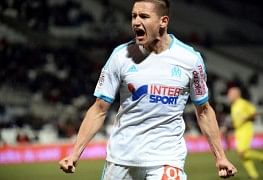 Marseille's French midfielder Florian Thauvin Ever since the formation of the Clairefontaine academy, France has gained a superb reputation ...
Manchester City owner Sheikh Mansour bin Zayed Al Nahyan (2nd R) in the crowd before a Manchester City game. Premier League title contenders ...
What do you do when you meet your biggest idol? Well, you burst into tears just like this young kid from Bogota, Colombia did after he was lucky ...
Juventus progressed through to the semi-final of the UEFA Europa League after beating out Ligue 1 side Lyon 2-0 over two legs, and one of the ...
Arsene Wenger on PSG radar? According to our sources, PSG will make enquires for Arsène Wenger to become their manager for next season. Arsène ...
Once Zlatan Ibrahimovic said that his former boss Jose Mourinho is one of those few people who he would die for, and this video could highlight the ...
With a brilliant comeback from Jose Mourinho's men, Chelsea have reached the semi-finals after coming back from a two-goal deficit and an ...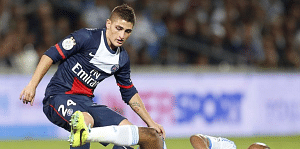 Marco Verratti Arsenal are reportedly lining up a major summer bid to bring Marco Verratti to the Premier League, hoping that £17million will be ...
David Luiz Paris Saint-Germain are hoping to bring Chelsea's David Luiz to the French capital in a deal worth £38 million, reports the Daily ...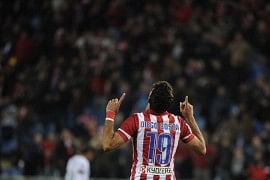 Diego Costa Chelsea could be beaten to a huge signing by French club Monaco again this summer, with rumours that they could pip the Blues to the ...