I-League Articles
Pune, April 19 (IANS) Missed chances and defensive errors cost Pune FC as they threw away a one goal lead to go down 1-2 to East Bengal in an ...
Over the next 10 days, the 2013/14 edition of the I-League will end with new entrants Bengaluru FC looking to seal a sensational title triumph; while ...
Cornell Glen (no.9) scored a hattrick in Shillong Lajong's 5-4 victory over Mohammedan Sporting There haven't been too many goal fests at ...
With Pune FC's pride at stake and only two games remaining in the I-League, the Red Lizards go into the Round 25 match against East Bengal Club ...
United SC have travelled to Goa to take on Churchill Brothers SC at the Jawaharlal Nehru Stadium in Margao tomorrow evening. This particular match ...
Subhash Bhowmick is one of the favourites for the job Mohun Bagan have announced a shortlist of four names for the head coach role next season. ...
The Indian Super League (ISL) is set to provide financial support to I-League clubs, according to a Business Standard report. The clubs would get a ...
Overview The penultimate matchday of the Airtel I-League proved to be interesting with the results of two more rearranged fixtures adding to the ...
Bengaluru FC are on the verge of winning the I-League in their debut season New Delhi, April 17 (IANS) Bengaluru FC are on the verge of scripting ...
Much like the title race, the I-League relegation battle still remains quite tight. Rock-bottom Mohammedan Sporting are the favourites to go down as ...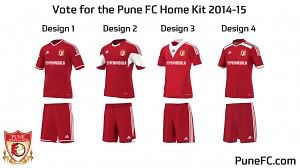 Pune FC, the city's first professional football club, is giving its loyal fans a chance to pick the design of their adidas-sponsored home, away ...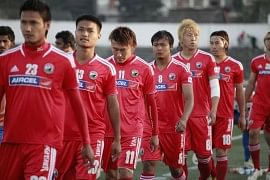 17th April 2014: A football kit is not just a uniform, it represents what you play for and is worn with pride. adidas, the most exciting sports ...