Wimbledon Tennis Articles
New Delhi, April 12 (IANS): Four young Indian tennis players will head to Wimbledon to play on the world famous grass courts as part of a new ...
Wembley stadium, the venue for the FA Cup final, and Wimbledon, are reportedly being targeted by Al-Qaida Jihadists returning from Syria to the ...
Roger Federer It was just another day at work for Roger Federer. Having won the Dubai Duty Free Tennis Championships two weeks ago, it must have ...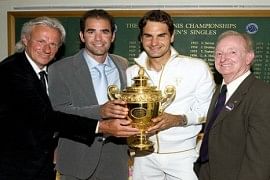 Bjorn Borg, Pete Sampras, Roger Federer or Rod Laver – who is the greatest grasscourter of them all? When it comes to tennis, there are ...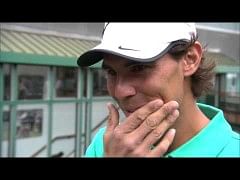 Rafael Nadal  gets quizzed by Wimbledon presenter Cara Robinson on a series of questions about his career on the ATP tour. Rafa does remarkably ...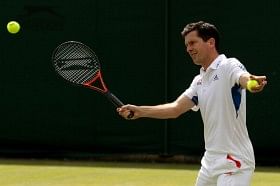 Tim Henman will be in India in January to launch a new initiative aimed at developing junior tennis in the country. India will host the first ...
HULL, ENGLAND – DECEMBER 26: Former Manchester United manager Sir Alex Ferguson is seen in the grandstand before the Barclays Premier League ...
Bang! Happy New Year folks! And here is an awesome news to start the year with: Rory McIlroy and Caroline Wozniacki are engaged! Two-time major golf ...
Andy Murray of Great Britain during the new Head Graphene Radical tennis racket launch at Queen's Club on October 31, 2013 in London, ...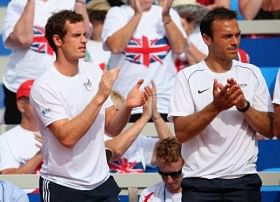 File Photo: Andy Murray and Ross Hutchins Former British doubles player, Ross Hutchins, said that his cancer treatment was not as important as Andy ...