In the wake of Spain's 5-1 demolition at the hands of Netherlands, the wonder goal from Van Persie that kick started the rout did not take long to go viral over the internet as the flying header from the Manchester United striker has been lauded with GIFs and memes all over the social media. A superbly executed finish from the Dutchman has made him the darling of web users as we bring to you 11 of the best memes of his fantastic flying header against Spain.
Red Bull does make you fly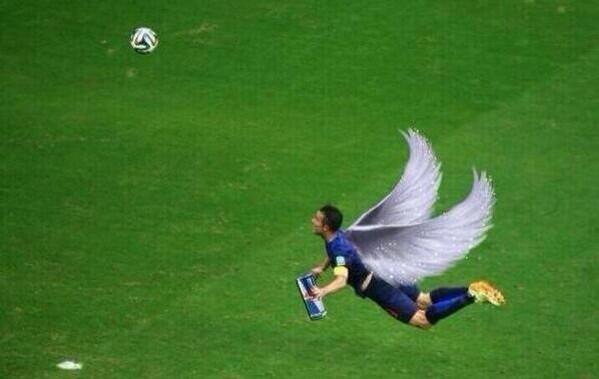 We all know what Red Bull ads are all about. But was that the drink Van Persie had in his locker room? How else can you explain those wings?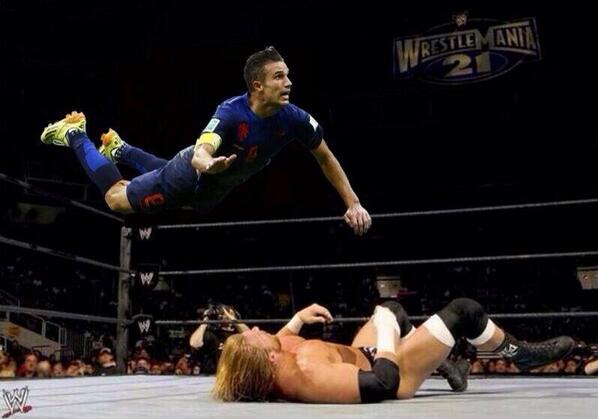 Fans chant 'R V P' 'R V P' as Van Persie jumps off the top rope to deliver a Five-Star Frogsplash on Triple H.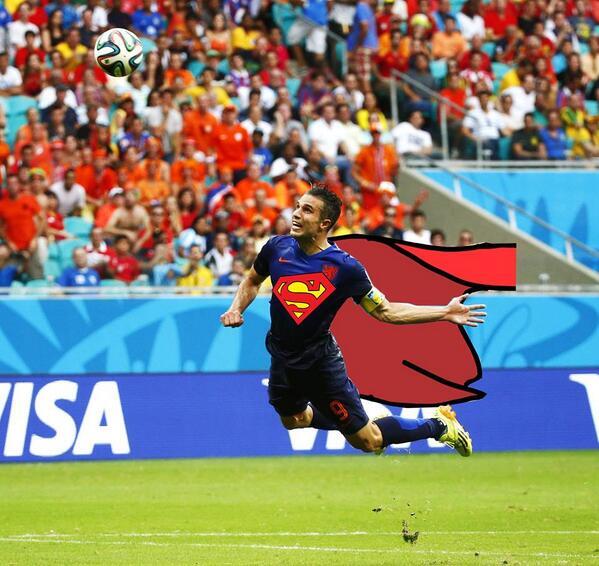 Is it a bird? Is it a plane? No. Its SuperPersie to the rescue.
Van Persie with his friend Peter Pan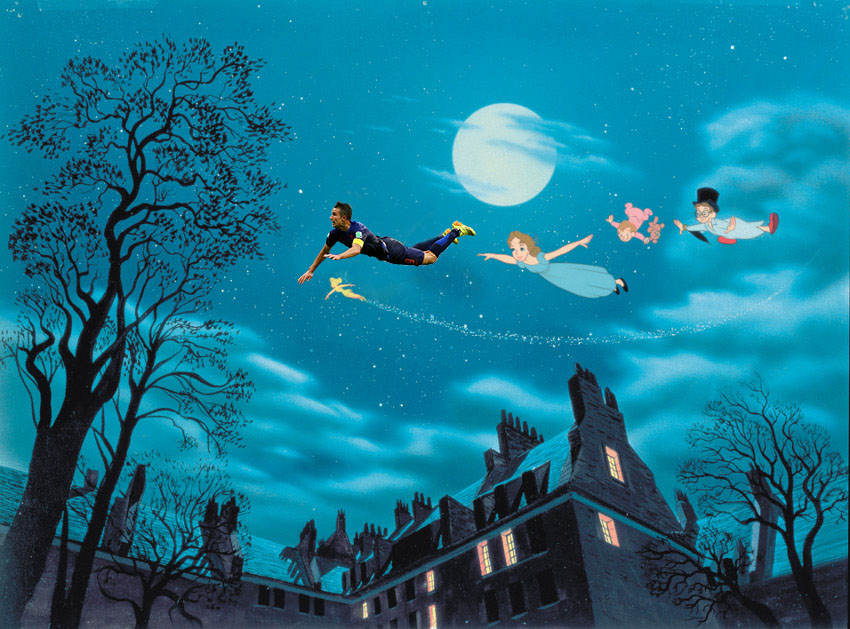 Robin Van Persie floats in the skies with Peter Pan, Wendy and friends.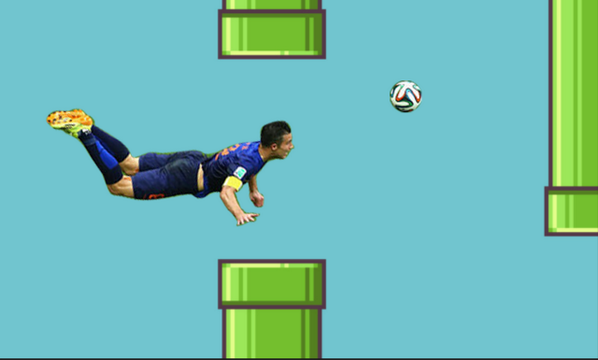 RVP as Flappy Bird.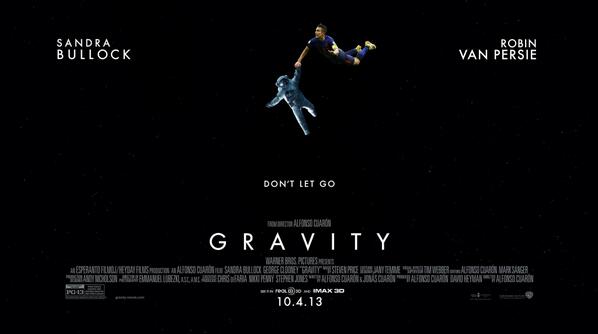 Looks like George Clooney will not be returning for the sequel of the movie Gravity as Sandra Bullock will have a new partner in space.
Batman and Robin Van Persie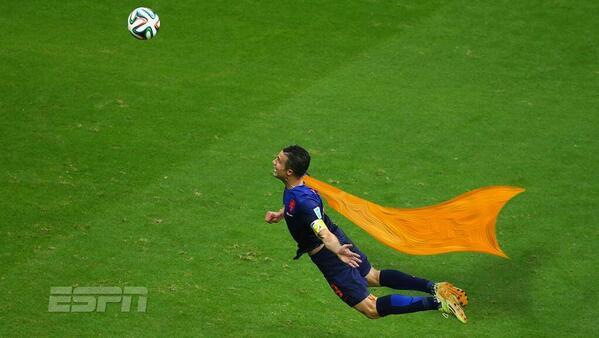 A flying Van Persie as Batman's sidekick Robin. But who needs Batman when you have Robin?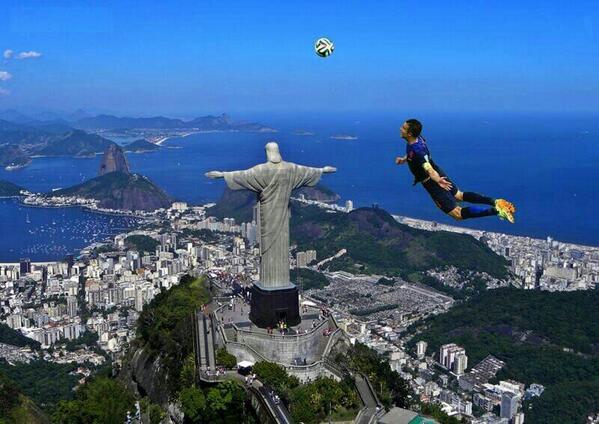 Van Persie over the highest point in Brazil guiding his team as Christ the Redeemer.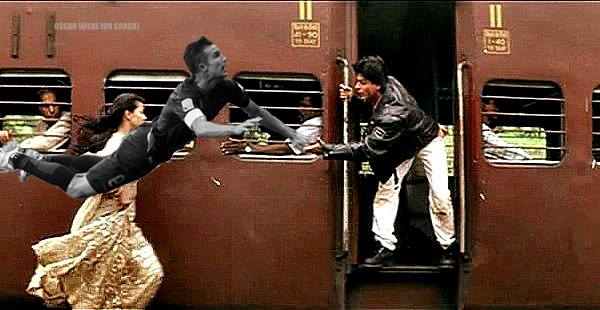 Van persie out runs Kajol
Van Persie destroys Spain satellite with laser beam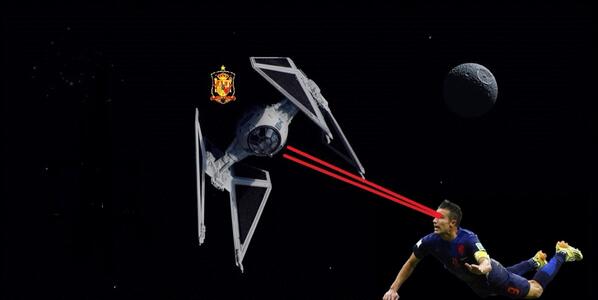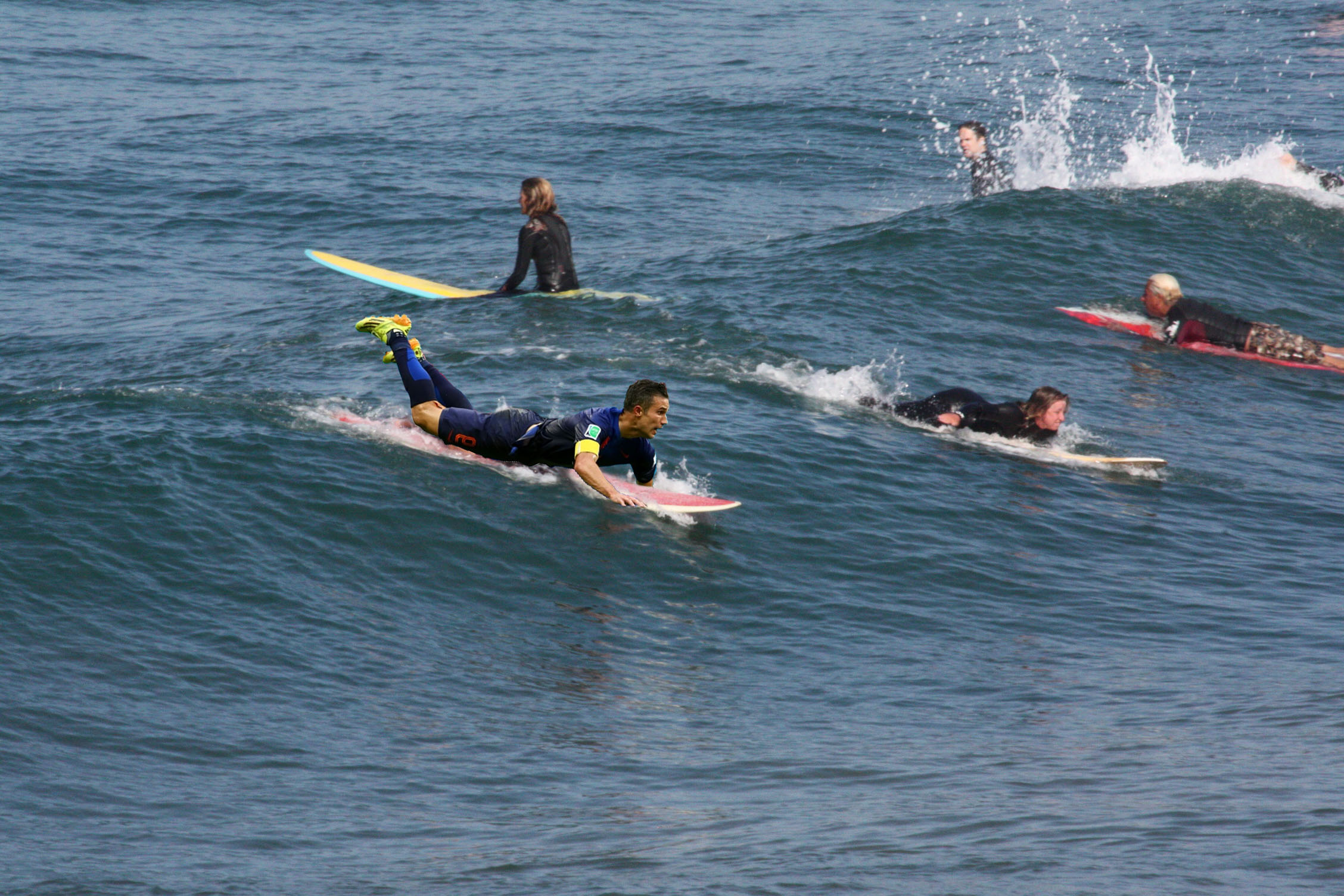 Van Persie sure can ride the waves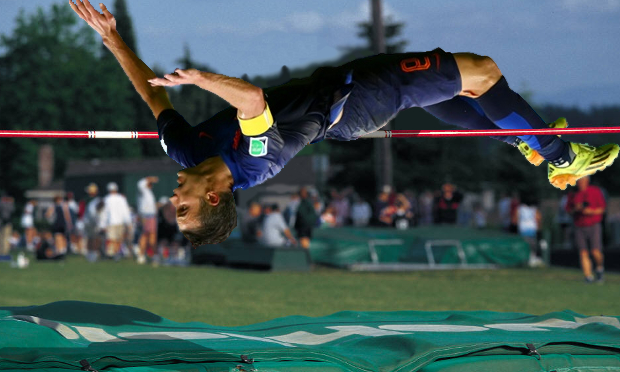 He'd do well at high-jump. Maybe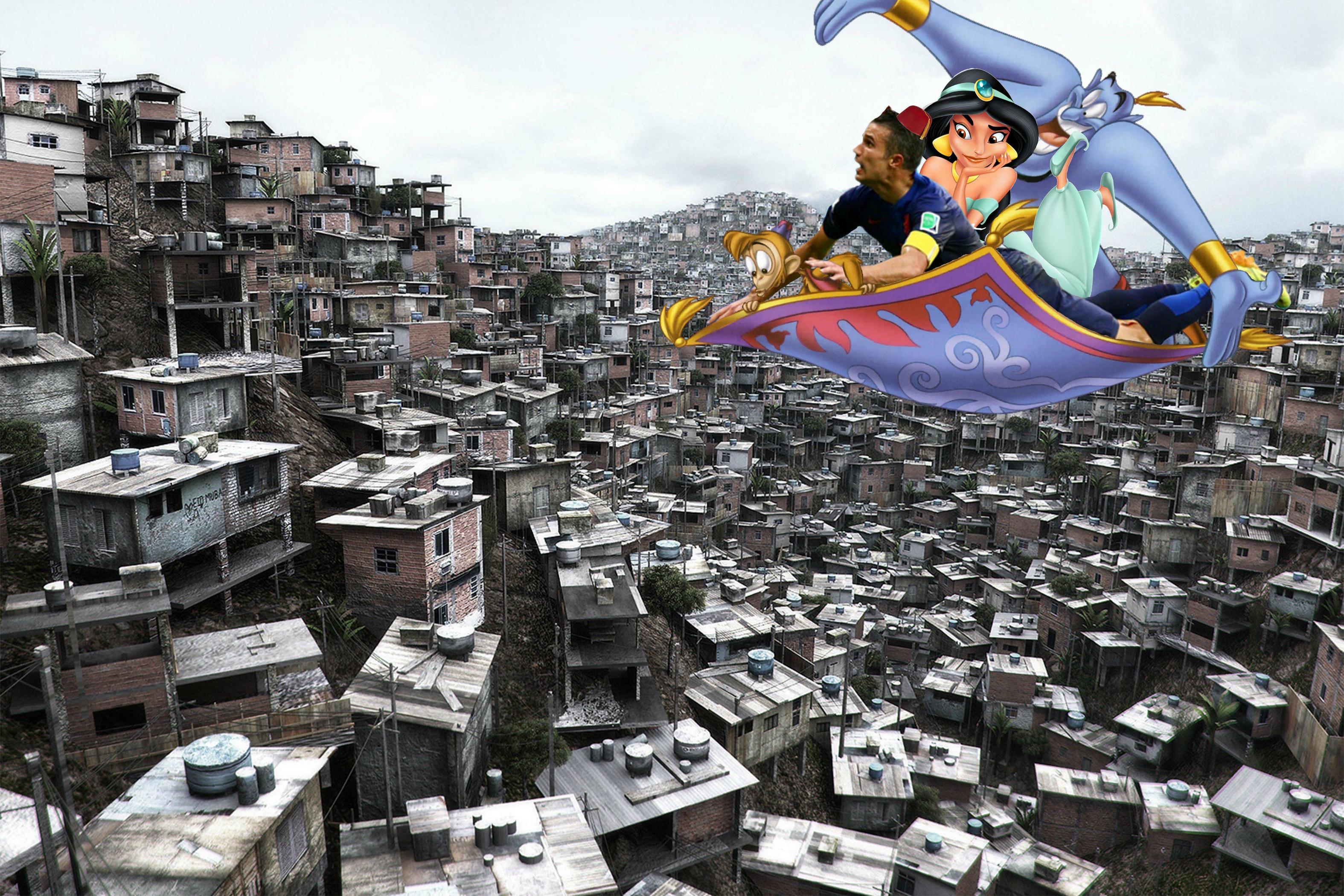 Think he used one of three wishes on that goal?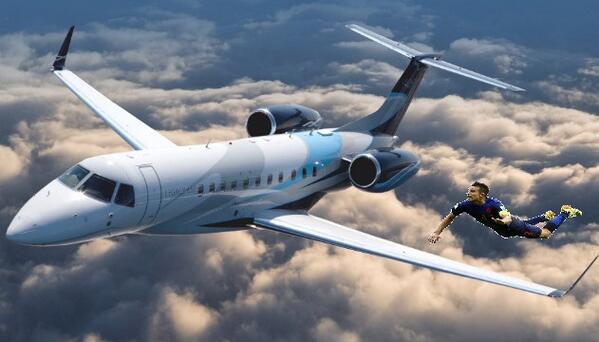 This hilarious image takes a dig at the humiliated Spanish team. Van Persie is projected as flying beside the team plane asking them to wait as it was only their first game.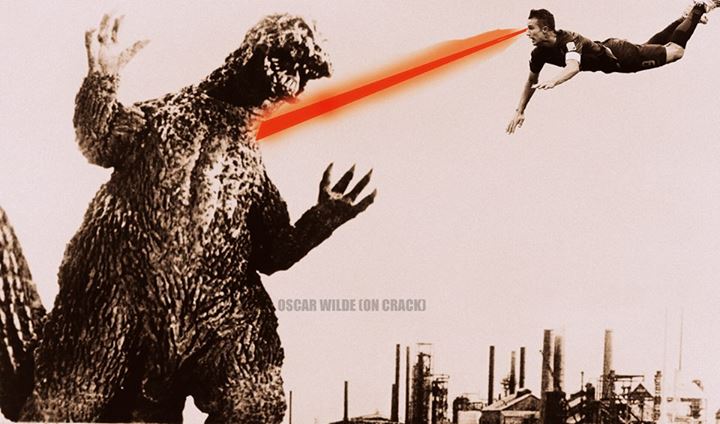 Saving the world yet again Robin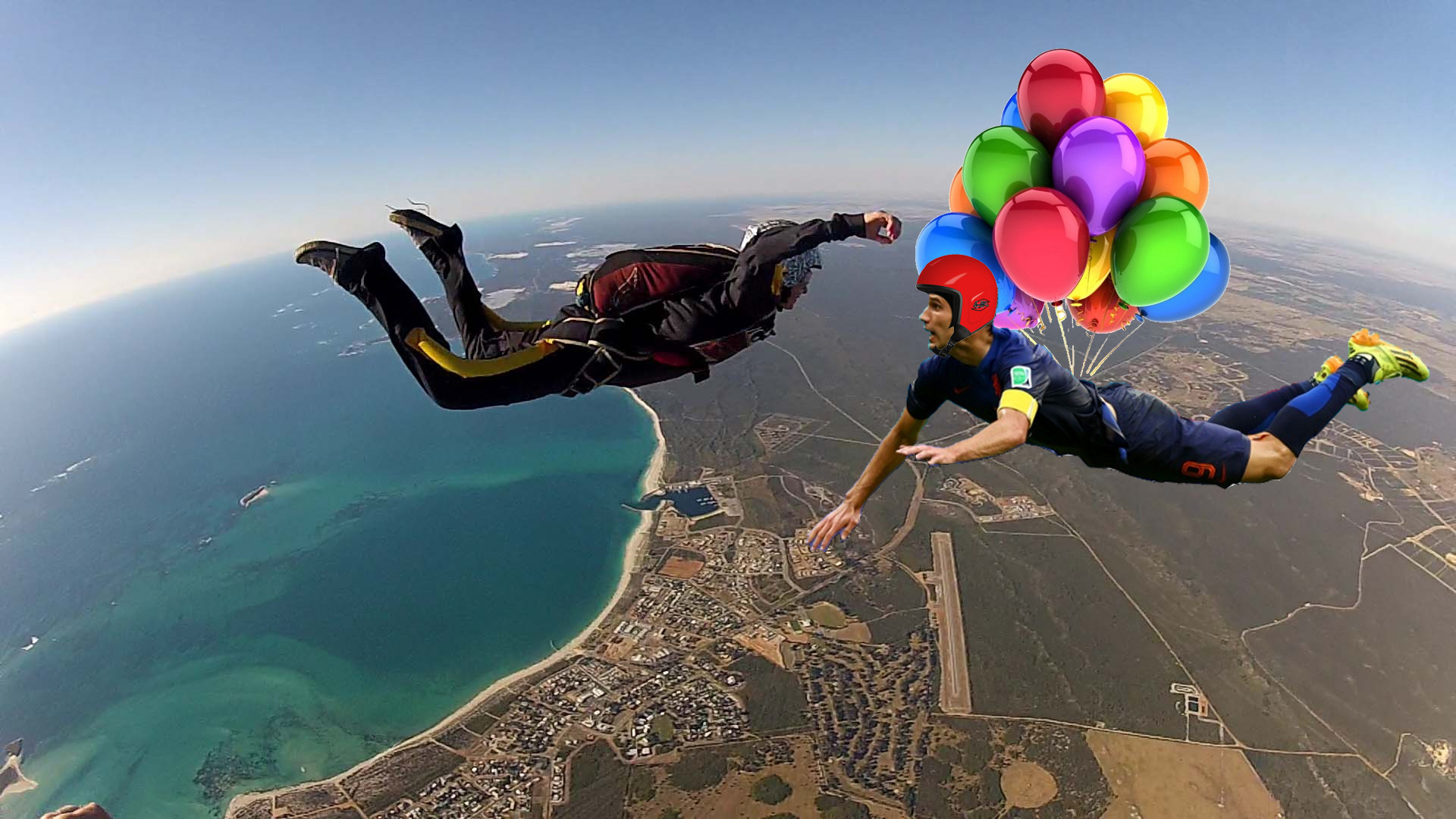 He's trying to sell balloons to a skydiver.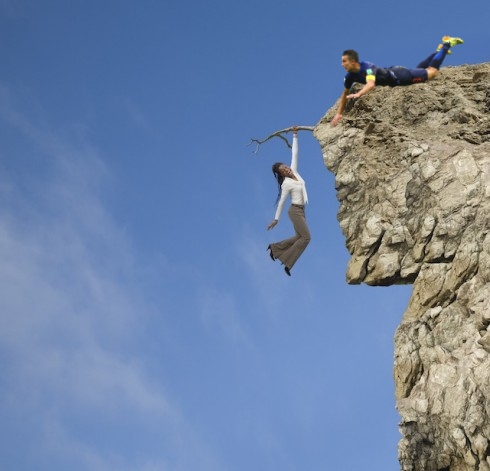 Don't be scared. Robin is here
The Exorcism of Robin van Persie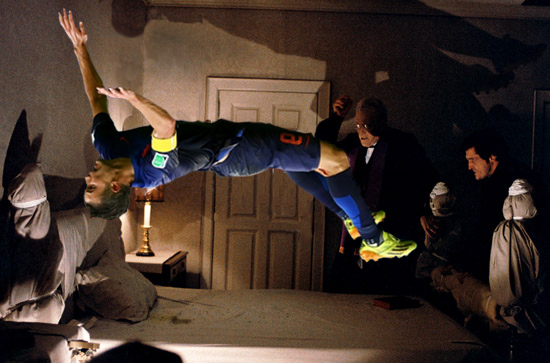 The power of Christ compels you...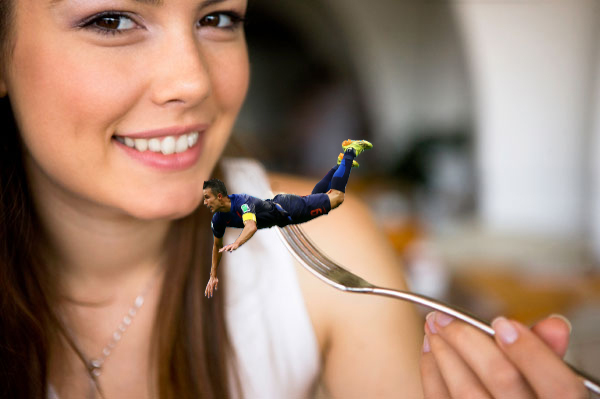 A customer indulges on Brazil's newest delicacy : Roasted Robin.
Van Persie doing his bit for Honey bees and Flower Pollination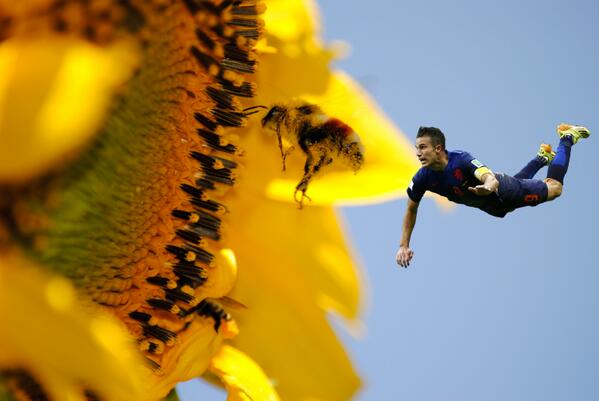 Van Persie not only scores goals. He cares about nature too.